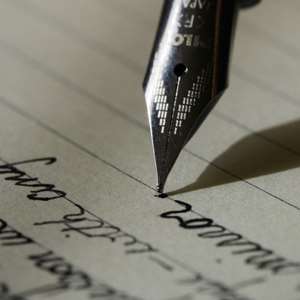 Father Joop Visser, the frightening thing, in all this, is that our greed-filled ruling-élites still don't get it - that our homeland Ghana sits atop a ticking social time bomb. You'd be amazed at the number of ordinary people whose hearts also feel the same deep sadness and pain you feel.
The insouciance of our leaders, in the midst of what is a leadership crisis, is beyond belief. In being harsh, when criticising our ruling-élites, we are trying hard to avert our journey on the democratic-path, from being brought to a jolting halt. Simple.
Father, our society has become a case study, in social injustices, of the most egregious kind. Songhor Lagoon is but one of many troubling examples, wai.
Go and see how land belonging to smallholder farming families, which have been legally owned by some of them for generations, with registered titles (dating back to the British colonial-era in some instances), are being taken over forcefully, by brutish sand winners prepared to murder those who cross them, across Akyem Abuakwa - because they aren't Akyems: an abomination in a unitary state in which no tribe is superior or inferior to another, and all Ghanaians can own property, anywhere in the territorial landmass of the Republic of Ghana. Incredible.
Incidentally, such tribal-supremacist monstrosities would never occur anywhere in the Ashanti Region - where the Asantehene regards all the Ghanaians living there, as his own grandchildren, whom he protects: and thus expects every Chief under him to protect too, at all material times: under pain of instant destoolment if they fail to do so. That is exemplary leadership.
Father Joop Visser, I am a Ghanaian with Osiem Royal-heritage, from my maternal Grandma's branch of my family tree, who feels ashamed by what is happening across Akyem Abuakwa, and elsewhere in Ghana, even as we speak. Sadly, and surprisingly, some amongst our smug and arrogant ruling-élites seem to forget that the judgment of history, can neither be procured by intimidation nor by bribery. Hmmm, Oman Ghana - eyeasem ooooo. Enti yewieye paaa enei?