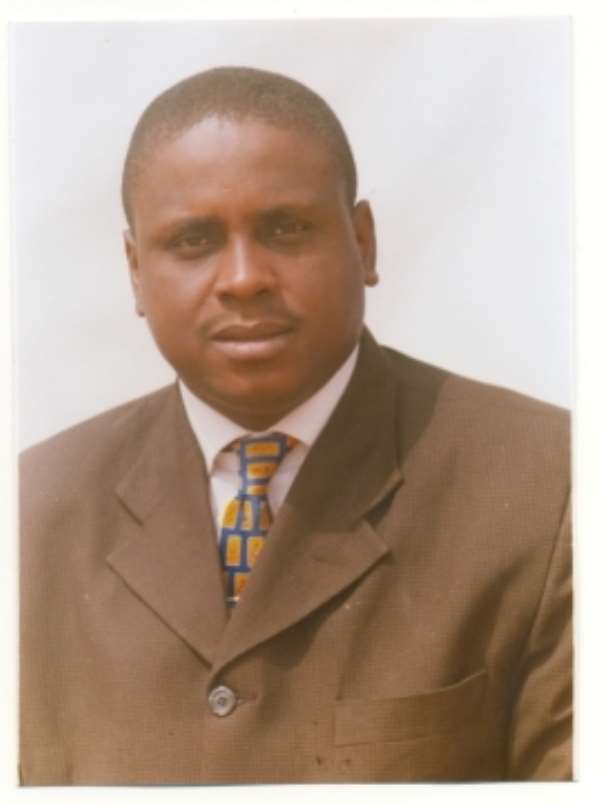 God is always in control! The right understanding of God's authority over the affairs of all creation will always enhance our relationship with him, and also inspire our confidence in his words. The God we are serving is the creator of all things; both living and non-living. Everything exists by him and through him. He made all things and is always in perfect control of the whole universe – the heavens, the earth, the waters, humans, spirits, plants, animals, events. Everything! Nothing can exist or function without him. Narrowing this down to ourselves, God brought us into existence. He has his master plans for our life and he is ever-willing and capable of bringing to pass all his purposes for our life.
Our main text from the book of Revelation chapter one and verse eight was our LORD trying to authenticate the message he was given to the church through John. It was like a signature on that message. He Jesus wanted John and the entire church to know that all he had told them would ultimately come to pass. Hence, his putting his position and authority as a seal. He wanted them to know that He was still in full control of events. And remember that the church was going through serious persecution at that period and needed a message of encouragement and hope. That was immediately after Jesus ascended. He had to reassure them that he was coming back as he promised. That all they were passing through would be temporal, as he was coming to bring everything to an end. His signature to this was, "I am the Alpha and the Omega - the beginning and the end, the one who is, who always was, and who is still to come, the Almighty One." Amen! Revelation 1:8
Alpha And Omega
The LORD said to the church that he is the Alpha and the Omega - the beginning and the end. Alpha is the first letter in the Greek alphabet, while Omega is the last. What this title signifies is that Jesus is the beginning and the end of everything. The first and the last! He started it all and he will also end it. If we go back to the beginning of the world, the bible said that the earth was empty, formless and in total darkness until God sent in light and began to create. I want to take it for granted here that you already know that Jesus is God. And that the bible clearly told us that he created all things. So, he is the beginning of all things. The Alpha of the creation, and he will also end what he started. It is very important that we understand this and also apply it in our life and relationship with God. We must begin to understand that we are like projects in his hands. He started it all. He initiated our existence, our faith, our visions, our ministry, our career. He gave us those visions we are currently running with. And if that is true, then he will not fail to faithfully conclude what he started. He does not abandon his projects on the way. When we fully appreciate this, then, we will begin to have full confidence in our relationship with him. Our faith, our life, our family, everything about us in perfectly in his control and he will see them all to perfection. I believe this is also why he once told Jacob, "I will not leave you until I have fulfilled all that I spoke concerning you." And that is exactly what he is also telling you today. You are securely in his hands. Relax! He will surely lead you to your promised land. Don't be afraid! We will continue. Share this message. Blessings to you!
Rev Gabriel Agbo is the author of the books / audiobooks: Power of Midnight Prayer, Receive Your Healing, Breaking Generational Curses: Claiming Your Freedom, Never Again!, I Shall Not Die, Move Forward, Power of Sacrifice and many others. Tel: +234-8037113283 Facebook: Pastor Gabriel Agbo E-mail: [email protected] Website www.authorsden.com/pastorgabrielnagbo Twitter: pastorgabagbo