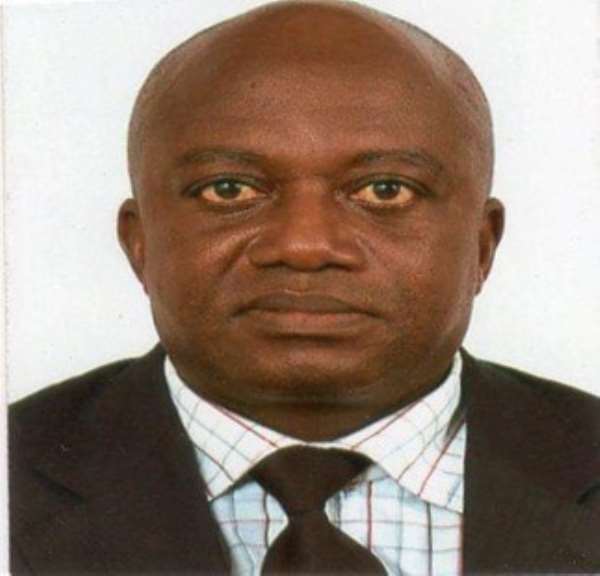 Dr. Kwasi Addai-Donkoh, a Shakespearean assertion goes, "…the eye sees not itself, but by reflections of some other things." Arguably, it is better to recognise and commend people in their lifetime even with a short piece rather than reading several pages at their funeral to eulogise them. Said differently, a lifetime reward is better than a befitting burial with a posthumous recognition. After all, "Anyone who is among the living has hope-even a live dog is better off than a dead lion" (Ecclesiastes 9:4). It is in this vein that I choose to write this piece to recognise Dr. Kwasi Addai- Donkoh while he is still alive by the Grace of the Lord God.
Birth and Education (Primary School to First Degree: The Wenchi, Sunyani and Legon Factors)
Some people call him Dr. Addai-Donkoh, some call him Dr. KAD and others call him Daa Kwasi. In fact, some still call him Mr. Addai-Donkoh. He is an astute Health Service Administrator by profession. A seasoned one at that who worked in both the Ministry of Health and Ghana Health Service (GHS) before he retired compulsorily at age 60 in 2015, having been born on Sunday, 12th June 1955 in Wenchi. He rose to the rank of Director in the GHS before his retirement.
As a Wenchi boy, Daa Kwasi attended Wenchi Primary School. He started in 1961, when he was about 6 years old. This man, Kwasi Addai-Donkoh did not hide his intellectual capacity and academic prowess even at that early age. He dominated the first position in his class until 1969. This was when he sat for and passed with flying colours, the erstwhile Common Entrance Examination thereby by getting admission in Wenchi Secondary School (WESS), which is now called Wenchi Methodist Senior High School.
Having completed his GCE O'Level with Grade 1 at WESS, Daa Kwasi proceeded to Sunyani Secondary School where he did his GCE A'Level, completing in 1976. In view of disruptions in the academic calendar of the universities by the General I.K. Acheampong's Military Administration, Dr. KAD could not enter the University until January 1979 when University of Ghana admitted him and he completed with BSc. Administration in July 1981 with Second Class (Upper Division), the best in the School of Administration (SOA) at the time. SOA is now called University of Ghana Business School.
Working Life and Further Studies (Master's to Ph.D)
Having completed his first degree programme at Legon, Dr. Addai-Donkoh was posted to the Effia Nkwanta Hospital for his National Service which ran concurrently with his Housemanship, a requirement that would facilitate his appointment as Hospital Secretary (now Health Service Administrator) in the Ministry of Health. Something apparently unfortunate and later a disguised blessing happened when Daa Kwasi was posted to Effia Nkwanta Hospital as a trainee. His trainer and boss took annual leave and made Daa Kawsi the acting Hospital Secretary at the time when the latter was an amateur in the profession. However, he excelled in this regard to the admiration of his Medical Superintendent (Dr. Ebenezer E. Binder of blessed memory) and majority of the hospital workers.
In September 1982, the late Mr. E.K. Ackon (Hospital Administrator) who was the Western Regional Administrator went outside the country for further studies. Consequently, Daa Kwasi's boss at Effia Nkwanta acted as the Western Regional Administrator while Daa Kwasi who was now permanently employed became the Administrator for Effia Nkwanta Hospital in an acting capacity in the stead of his boss.
The return of Mr. Ackon from further studies meant that Daa Kwasi's boss must return to the Hospital and take over from Daa Kwasi who was also acting. However, the management and staff of Effia Nkwanta Hospital preferred Daa Kwasi to his boss. What a dicey situation? However, as humble and matured as he is, Dr. Kwasi Addai Donkoh rather opted for posting out of the Western Region. He did not want bad blood between him and his boss. However, he was eventually posted to the Sekondi/Takoradi group of hospitals namely Essikado, Kwesimintsim and European Hospitals. In handling these hospitals, Daa Kwasi equally excelled and as fate might have had it, his boss at Effia Nkwanta Hospital was posted out to Ankaful Psychiatric Hospital in 1985 so Daa Kwasi went back to Effia Nkwanta as the Administrator.
Later in 1993, Daa Kawsi went for further studies at the University of Heideberg-Germany where he pursued a Postgraduate Degree in Community Health and Health Management. He also obtained a Danish sponsored Postgraduate Diploma in Project Management (Project Management) in Nordic Agricultural College in Odense, Denmark. In July 2003, Daa Kwasi became a member of Chartered Institute of Purchasing and Supply, UK with a postgraduate diploma.
From 1993 to 1995, Dr. Kwasi Addai –Donkoh (Mr. Humility) acted as the Western Regional Administrator under the directorship of the late Dr. Ernest Hanson and again, he chalked remarkable successes in Health Service Administration. Later in his professional career, Daa Kwasi became the Regional Administrator (now Deputy Director of Administration) for Ashanti Region from 1985 to 2003 and that period saw significant transformation of healthcare delivery in the Ashanti Region. His magnanimity, humility, professionalism, hard work, teamwork, reconciliatory posturing, frankness and listening ears endeared him to most people in the Ashanti Region to the extent that the Wenchi boy Mr. Humility Daa Kwasi was gifted a house in Santasi, Kumasi by friends and others to appreciate him. Even today, he occupies this house in Kumasi. In October 2003, Daa Kwasi became the Regional Administrator for Greater Accra Region. He took over from Mr. Charles Adu who had then retired on the grade of Chief Health Service Administrator. Daa Kwasi took over on the grade of Deputy Chief Health Service Administrator.
Other Positions and Achievements
Daa Kwasi in unison with Mrs. Victoria Dako (Director, Health Administration and Support Services) and Dr. Sam Adjei (then Deputy Director General of Ghana Health Service) worked tirelessly in establishing the Directorate of Supplies, Stores and Drugs Management (SSDM) for the Ghana Health Service (GHS). Daa Kwasi later went through a robust and competitive appointment process to become the foundational Director of the SSDM he helped in establishing. This was in May 2004 and he held this position until he retired in June 2015. While in office, he also acted on several occasions as the Director-General (DG) of the GHS any time a DG had travelled.

As the Director for SSDM, Daa Kwasi streamlined the procurement system of the GHS. The structured supply chain system of the GHS today and the first appointment of 140 supply chain staff for the GHS is to his credit.
Daa Kwasi is a renowned member of the Association of Health Service Administrators, Ghana (AHSAG) and he served as the President of this noble Association from 1997 to 2005 (8 years). After serving as AHSAG President, Daa Kwasi was elected the maiden Chairman of the National Council of the Association. He still holds this position by dint of hard work and good counsel to the National Executive Committee (NEC). He is truly approachable, compos mentis, humorous and humble to the extent of even offering his Director seat to one of his trainee's trainee (professional grandson) to occupy when the latter was working on his Master's Thesis and sought guidance from his professional grandfather. As if his role in AHSAG was not enough, Daa Kwasi facilitated and nurtured the formation of Health Service Supply Chain Practitioners Association of Ghana.
In February 2011, Daa Kwasi obtained a Ph.D in Business Administration from Washington University in the US. He pursued Procurement Management and his doctoral thesis caption reads, "Impact of Regulatory Regime on Public Procurement in Ghana: A Study of the Ghana Health Service." Daa Kwasi became the first Health Service Administrator to obtain a Ph.D, though several others followed suit aside the fact that a good number of Health Service Administrators are equally legal practitioners. The Catholic Institute of Business and Technology (CIBT) appointed Daa Kwasi as a Senior Lecturer where he taught at the Department of Logistics and Supply Chain. He was equally a lecturer at Ghana Telecom University, Mount Crest University, Kanda-Accra and currently, he is a lecturer at Kwame Nkrumah University of Science and Technology, Kumasi. He is a staunch Methodist and married to Maa Jane, a Nurse. The couple have 4 daughters (Adwoa, Abena, Amma and Akua).
Happy 66th Birthday to you, Dr. Kwasi Addai-Donkoh (Mr. Humility, Mr. Pacesetter)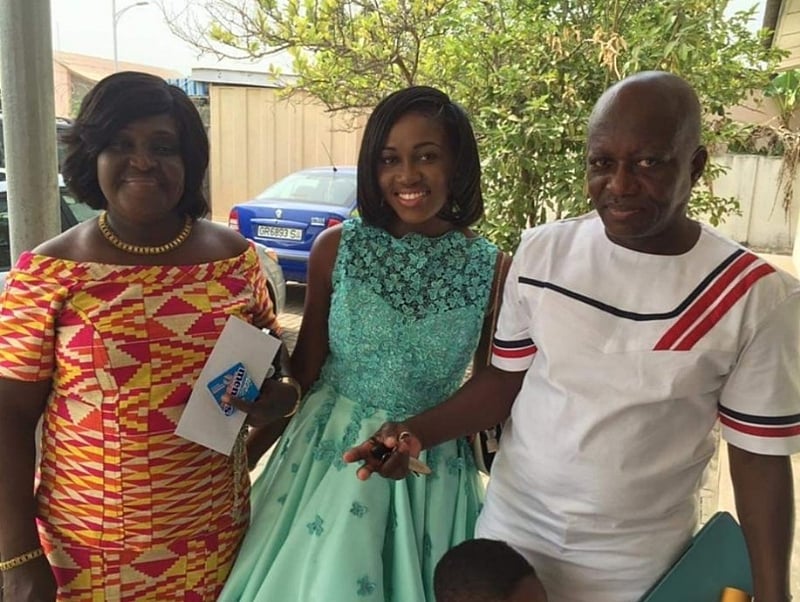 Kwasi, Kwasi Addai, Kwasi Addai-Donkoh, Dr. KAD, Mr. Humility, I wish you a happy 66th birthday which falls on this Saturday 12th June, 2021. You are affable, approachable, talented, courageous, result-oriented and you really encourage others. You should know that you have left a good footprint on the practice of Health Service Administration in Ghana. You are one of the forebears in this profession and you have been blessed to witness your posterity (many younger Health Service Administrators). You discipline others in love and you do not exhibit tribalism in your dealings. You have endeared yourself to many Health Service Administrators who call on you for good counsel and you are a role model to many. You are human and so you are not perfect yet you mean a lot to many Health Service Administrators. I wish you well on their behalf. It is better celebrating you even in small ways in your lifetime than celebrating you in a grand style at your funeral when you are no more (God forbids bad thing).With a deep sincerity of purpose, you are dear and very loyal to the cause and course of AHSAG. Remember this, "Yesterday is but a dream, and tomorrow is only a vison but today's friendship makes every yesterday a dream of happiness and every tomorrow a vision of hope." Thank you for being AHSAG-centric, thank you for your dreams yesterday which are happiness today for many others in the health sector and thank you for the hope you have incessantly inspired in young and practising Health Service Administrators as well Supply Chain Practitioners in the Ghana Health Service.
With this article, I speak the voice of all Health Service Administrators in Ghana that you are an adorable and a commendable asset of emulation in the profession. Daa Kwasi, may the Lord God bless you with good health, strength and protection. May the Davidic stone in your spiritual hand overcome any Goliath spirit that tries to attack you. This is a man!!! Mindful of the fact that you are a Methodist, we sing first and third stanzas of MHB 427. It goes:
1st: Through all the changing scenes of life,
In trouble and in joy,
The praises of my God shall still
My heart and tongue employ.
3rd: Oh magnify the Lord with,
With me, exalt his name,
When in distress to Him I called,
He to my rescue came
Asante Sana ~
Author: Philip Afeti Korto.
Email: [email protected]