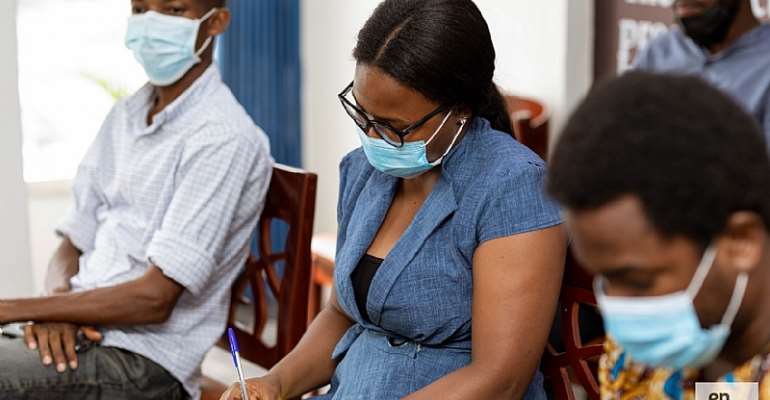 I was one of the casualties of the bank cleanup exercise. Imagine going to work one fine morning, only to be told that this is the end of the road. That day, for a moment, I felt my future no longer looked promising. I had a wife, two children and a meagre savings that can last for barely two months. Not to talk of the stereotype – the gentleman who worked with one of those failed banks – following me for the rest of my professional career. I could not risk seeing my family go hungry, so I took a risk by starting a small business. Government did not do anything to cushion my circumstance at the time. But here we are, having a conversation about taxation. You are telling me to give (pay taxes) to the same government that took my livelihood from me and did nothing for me in my greatest moment of need?
The above was a comment from a participant at our third roundtable event held on Friday 30 October 2020. The event was to help small businesses (including startups) plan for the impact of taxation on their businesses, know what tax returns is/are, understand how, when and where to file their taxes and to have a general understanding of tax compliance related issues. We were joined by Marvel Astonish Aryee, a Tax Expert with MEK Consult and HR Essentials to achieve these objectives.
Marvel explained that taxes are the main sources of revenue for governments. Without taxes, governments will not be able to function. Indeed Ghanaian entrepreneurs and business owners are aware that they must pay taxes, however most of them are not so clear on the specific taxes they must pay and the means of doing so, and the specific benefits they are likely to get for being tax compliant. This knowledge deficit denies them tax reliefs and incentives they are potentially due.
In the case of the participant who shared his story, Marvel empathized and went on to explain that filing a tax return is not the same as paying taxes. A tax return is a specified form meant for declaration of income and correct assessment of tax liability. Tax returns help tax authorities to know the individual circumstances, know the actual tax liability and whether any refund is due or not. Doing this can help the participant take advantage of tax reliefs.
Marvel advised participants to file their returns immediately after registering their businesses. He subsequently took participants through the various tax returns, the various divisions within the Ghana Revenue Authority (GRA) where they can file and when to file. Tax returns forms are easily accessible on the GRA website. GRA has three divisions – Domestic Tax Revenue, Customs, and Support Services Divisions; and any other division determined by Parliament. The Domestic Tax Revenue Division is the first contact point for most businesses. The division is responsible for the collection of all kinds of taxes – both direct and indirect. It is made up of the small tax office, medium tax office and large tax office.
Margaret Mitchell, the American Novelist once said, "death, taxes and childbirth. There's never any convenient time for any of them." No matter how we feel about taxes in general and the various imperfections associated with the process, paying taxes is a civic duty we must fulfill.
By Ernest Armah