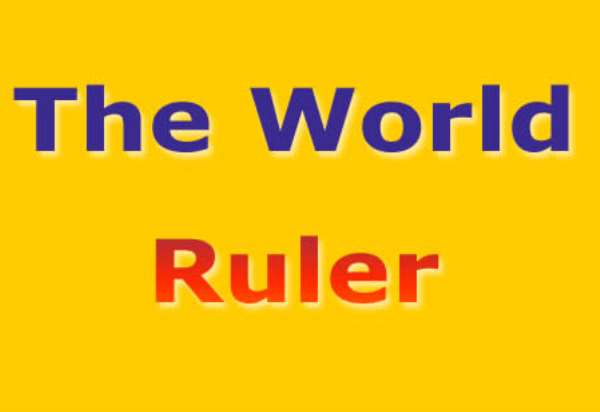 "And King Thomas was wise enough to send an undercover delegation to Holland and see what they were doing as regards to the rising water level," remembered Minister Andrej Anatolij only too well. "Like our Peter the Great, they worked as an apprentice in many companies dealing with this problem on the way to find always more advanced ideas and technologies to cope with the situation threatening vast parts of our country to be washed away and made useless even in the light to develop more living space for our people and establish farms to feed the many more."
Minister Noam Cohen added with a big smile of victory on his face: "And we were even cleverer than the Dutch. Our people were learning fast the pressure was on them to come home with solutions that could be more advanced than the once of their Holland counterpart. This was a great and very exciting undercover operation until we finally had found the best possible solution for all our water rising related issues. As of now in fact we are the world champions in this technology to the extent even experts from Holland come to us to see and take our advice."
David Mensah agreed by saying: "We get always Emails and phone calls here, so do my neighbours from around the world. People simply want to know how we are living and how we did things."
Yuma Tanaka got closer to the wall facing the shoreline of Ghana and looked out. He stood in silence and observed the waves rushing to the beach and back. After a few moments of contemplation did he say: "The sea was eating our land and we got it back in our style...not with money...although that was needed...but basically with cleverness and determination. We had to solve a problem and we did. That makes us truly proud and quite rightly so. Over there on Lake Volta, all should go there and see, we not only put houses on floating structures but also farms and office buildings. New water villages emerged from nowhere being today state of the art in coping with the effects of climate change that will not go away for generations to come. Our farms, that makes me proud mostly, produce fresh and organic fruits and vegetables of the highest quality and standard most of which five-star hotels around the world order. Now it is not only Kenya having each night a flight to Frankfurt in Germany with roses of Thailand bringing their flying mangos to international markets for high prices. No, now it is also the former developing country of Ghana competing with international operating giant companies for the money consumers around the world hold in their pockets...and we want their money for us...isn't it?"
"Yes, Minister...so it is!" said all people present in a chorus laughing their heads off. They got up to stand united behind Minister Yuma Tanaka and followed the fish as they swam tranquil in the quiet shallow water rushing to and back from the beach.
"The foodstuff produced on floating farms of Lake Volta...I am telling you...are so, so good like I have never tasted them before. I guess these farms and the floating markets there were also helping people to better understand than an increase in population can never come without having to change the way a country produces food for their people. Therefore I am very proud of my Ghanaians, even it took a long time and hard work to convince them to change their daily diet, that as of now they are also eating seaweed, that they are happy to eat mushrooms grown in underground facilities very delicious and nutritious. Now we must find more ways to provide protein for their local people and think about insects to provide for us just that."
"Insect...fried once?" asked Noam Cohen being scared and with disgust in his voice. He sat down again to have a second helping of coffee and chocolate cake.
"In Asia...," started Yuma Tanaka to explain.
"Here is Africa and not Asia. I mean, what you people over there eat is entirely your own business. But me...fried insects...I mean just to imagine a scorpion or cockroach dead...running around my mind and stomach...no way, simply no way for me," protested Minister Noam Cohen holding on to his coffee and cake. "I eat what I know so well...not what is funny to me."
"When it helps to feed the increasing numbers of people in this country and around us in the neighbouring countries...in that case we must think out of the box," insisted Minister Yuma Tanaka joining his colleague having coffee and cake. "By the way, the insects are dead...no one running around your mind!"
"Just to imagine that, makes me run...," laughed Minister Noam Cohen and looked for a third piece of cake to cling to for comfort.
"Let us all not get overexcited or scared...but let us see what the future will hold and always keep an open sharp mind on matters concerning our people," tried Minister Andrej Anatolij to calm everyone down. "As of now, what we have achieved is the landmass that the ocean has taken away from us we have compensated so far with our intervention and ensured that the increasing population has enough room to live and that this room also provides for them healthy organic food so that no one in the Kingdom of Ghana needs to starve and go hungry. School feeding programs are a matter of the dark past as now all parents can provide three good meals for their children at home. The schools that run a canteen on their compound only do this for convenience purposes so that parents at home and work do not need to take on the burden to cook for their children during lunch hours. We managed to convince the many companies doing the cooking to keep the price they ask from the children low and at the same time the quality of meals on the high end."
Noam Cohen agreed by saying: "This is true. My kids are always praising the food they get at school, I mean in our public schools that is. As the majority of our kids are attending public schools in Ghana, we set a very good example for the country. The quality of education during the Fourth Republic of Ghana in public schools was very low to the extend parents even on low income took a great burden on their shoulders and paid a great part of their income to send their children to school, the private once as they did not trust the public school system knowing their children, their very own social system, would only get good quality education when attending a private school. I always praise such great parents for having made such a great sacrifice."
"But these dark days are over now, as we Ministers all's end our children to public schools here and they come out great. They can compete with children of any other nation and be often best," said Yuma Tanaka smiling. He got up having to head for his next appointment. "These days in the Kingdom of Ghana...who of us Ministers are going abroad for medical treatment?"
They all said in a chorus: "No one is leaving the Kingdom for medical treatment. We have the best doctors and the best system! Amen!" The air was filled with happiness and joy.