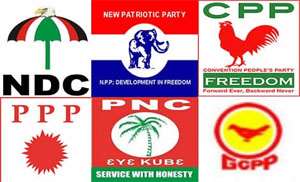 There is a dire need to change our governance system to ensure transparency for the betterment of this nation, other than that Ghana will continue to be in hardship if its current system of governance, where presidents are elected on partisan lines is not diametrically changed.
To begin with, Ghana's prosperity lies in electing an independent person as president. An Independent president would serve the interest of the country 10 times much better than a president elected on a party's ticket.
However, mealy-mouthed and maverick politicians are inundated on our mediums with nebulous manifestos and political discussions without any implementation to solve our problems, I would entreat the populace to advocate for an independent president who would champion any Ghanaian who had the competence and the capacity to stand as an independent presidential candidate. It is up to us to support any man or woman who will stand as an independent presidential candidate.
Now, changing power from one political party to another is not the optimum solution to Ghana's problem.
In view of this, both NPP and NDC had become complacent because they knew that they were the only substitutes the country had. Both NPP and NDC would not offer any better alternative ways in solving Ghana's challenges, and that the two parties were different sides of the same coin.
Therefore, Ghana needs a third political force to change the status quo where the electorate had to choose between the NDC and NPP. Having a third political force did not mean going for another minor political party and that Ghana's predicament had been created by the two political parties.
Moreover, Ghana should not be only NPP and NDC or any other political party. Ghana's problem is political parties why because they are in power to serve the interest of their party rather than the state, they first consider the interest of the party than the state in their decisions.
Ghana's problems, including political vigilantism, had been left unattended to because of political influence, should an independent person who had no links with any political party be elected as Ghana's president, political vigilantism would become a thing of the past because such a president would not owe any allegiance to such groups.
Frankly speaking, party politics is fuelling vigilantism in Ghana because they have the support of the parties, both NPP and NDC could not do away with political vigilantism because they all benefit from it. Vigilantism will be dead under an independent president and would also enjoy the best of ideas from both the majority and minority in parliament because all the MPs would offer their genuine support.
Both NPP and NDC government had created ministries which were of no use to the development of Ghana but just to satisfy their interest and being parsimonious as well. Because of the partisan nature of the country's governance system, there were no proper checks and balances from the arms of the government. The president would always have the support of the majority because all that the majority wanted was to maintain the executive.
It is time Ghanaians take the bold decision to change both the NPP and NDC for an independent person as president. Enough is enough. Ghana must find the courage to say enough is enough to both NPP and NDC.
EDWARD FRIMPONG, TELEPHONE:+233243651928 LOCATION: ACCRA, GHANA.