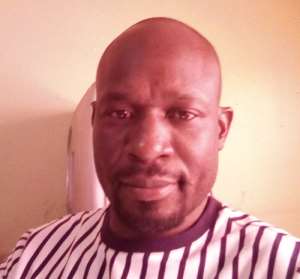 Author: Brian Kazungu
Advertising is an important and rewarding aspect of any business across the world if and when it is well executed but when it is done irresponsibly, it causes a great deal of reputational damage with serious financial and operational implications on an enterprise.
Basically put, the critical goal of an advertisement is to immediately convert the interest and excitement that you create in your target audience into active and profitable patronage.
However, there can be an element of mere oversight, gross negligence or even a mischievous agenda when some companies come up with advertising campaigns that undermine the principles of civility and the dignity of mankind.
As has been seen over the years, some adverts leaves the targeted audience and other stakeholders wondering whether a company paid for the design and implementation of such an advert or it was the one which was paid to associate its products with a certain ideology.
Cases in point include racially sensitive adverts for cosmetics products by Clicks (South Africa) for its hair related products and Unilever (South Africa) for its Dove soap as well as an advertisement by Qiaobi, a detergents manufacturer in China.
Clicks' advert categorised 'black' woman's hair as dry and damaged hair or frizzy and dull hair compared to that of 'white' women which was categorised in the same advert as normal hair or fine and flat hair.
In the same vein, using a racially insensitive tone, Unilever and Qiaobi adverts subtly showed that the use of their products makes things better, more appealing or acceptable just like the transition or change of skin colour from African skin into light Caucasian or Chinese skin.
Even though some adverts of this nature gets withdrawn after public outcry, they cause a considerable damage both on finances and reputation because of the insensitivity which reflect an element of despicable inferiority to people of the African race when compared to other races.
For example, 'black' woman across South Africa have taken to the internet showing black-pride by posting selfies of their natural African hair and threatening to boycott Clicks products in protest to the offensive advertisement.
Adding weight to the outcry, the New York (USA) based, South African born beauty queen and Miss Universe title holder, Zozibini Tunzi was among public figures who voiced their displeasure at the insensitive Clicks advert.
"Not only is this disrespectful to black lives, it is also evidence of an absence of representation and diversity within the organization. And we are talking about South Africa with a population of about 80% black people (stand to be corrected. No ways." Zozibini wrote on Twitter.
More-so, the Economic Freedom Fighters, a political party in South Africa led by Julius Malema also condemned the advert and has organized widespread protests thus proving that an insensitive advert can bring about costly disruptions to normal business operations.
However, even though there have been serious shortcomings in coming up with advertisement campaigns especially by big companies that must lead by example, it is important for entrepreneurs and other organizations to understand that it is possible for them to adopt guidelines which minimize or even eliminate such advertising blunders.
In an article titled Redefining the Art of Advertising by Incorporating Every Stakeholder
published on LinkedIn: https://bit.ly/324kcbb, I highlighted that when it comes to designing and implementing an advertising campaign in a contemporary society, the advert must:
be easy to process and understand (the message must be quickly decoded and must prompt or bring about informed action)
create an interest in the product or service in a way that quickly and clearly convey a sense of benefit or achievement to the consumer (satisfaction) and commercial gain to the entrepreneur (profit).
promote responsibility and uphold morality (pursuit of profit must not directly or secretly tear the social fabric)
enhance the community ambience or mood (must excite and create positive expectations among stakeholders).
must enhance community knowledge about a certain issue, must inform and educate (whether they buy or not, the message must leave the targeted audience better informed about a certain issue)
showcase talent, promote creativity and encourage excellence in a given field (whether print, audio or visual, an advert must be a platform for the gifted creatives (artists) to thrive and shine)
More-so, in order to help in fine tuning an advertisement concept and its implementation, there is need for the task team to do a Fundamental Congruence Analysis https://amzn.to/2XfFekD by asking the following ten questions whose answers will then act as an evaluation and justification mechanism for the advert before it gets to the target audience.
Target Market (Customer/Audience)
Who do we want to communicate with? – A Specific Market (Customer, Audience)
What does this audience do for us and how? - Buys our products and services or supports our cause through the use of agreed medium of exchange in a conducive environment.
Why is it necessary to engage this market? - The Customer or Audience helps us to achieve our goals through patronage in exchange for his/her satisfaction that comes from using our product or service.
What happens if the target market does not do what we expect? - We will fail to achieve our mandate because of lack of revenue and good cash flow.
Where is this component situated in the anatomy of our business? - It is the central or core feature of our Mission.
Why is it considered to be that important? - Because it is the hinge and pivot of all your operations.
What happens if it we mistreat and lose this market? - When a Customer or Audience is no longer the central or focal point of your institution, you will lose patronage, revenue and relevance.
Who is in charge of our engagement with this market and why? - The entrepreneur is in charge of meeting the needs and wants of the Customer or Audience through delegation of duties and responsibilities to people in his team.
How is its effectiveness of our engagement with our customers assessed? - The correct treatment of your clients is seen through customer satisfaction and the accomplishment of the set goals.
What happens if our engagement with our customers is effective or not? - If the Customer is seriously considered and valued in the affairs of your institution, it means that success is guaranteed, but if they are not really considered in the affairs of your institution, it means that you are doomed to fail.
The answers that a business comes up with in response to the above questions will help in designing a customer focussed, civilised and effective advert that appeals more to the target audience rather than an advert which results in protests, boycotts and business disruptions at the expense of all stakeholders
Brian Kazungu is a Media Practitioner and an Author. He has written and published several books covering various aspects of human life including leadership, entrepreneurship, politics, personal development as well as poetry and travel. These books are found on Amazon https://www.amazon.com/author/briankazungu