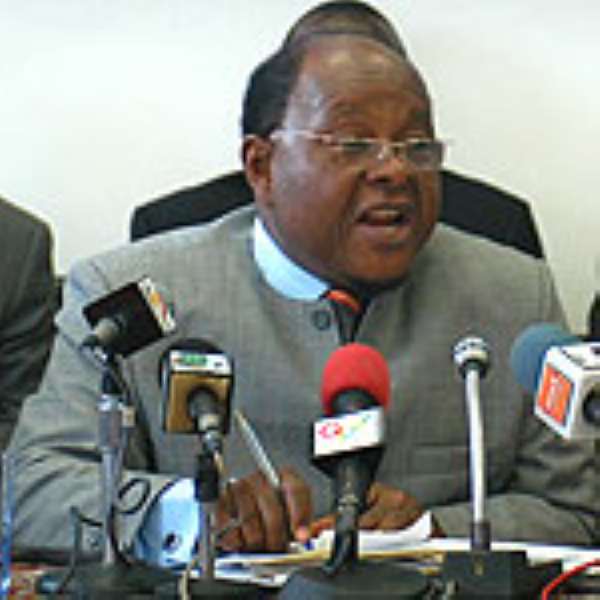 Prof Mike Oquaye, Minister for communications
The Ghana Society for the Blind has established a computer centre with Internet facilities to enable the visually impaired to acquire skills in information technology.
The facility, which is the first of its kind in the West African sub-region, has a special software and adoptive equipment called Job Access with Speech, which provides audio to enable the visually impaired to listen to their communication while they access the Internet to read their mails and newspapers and to search for information.
The centre will also help the visually impaired to acquire basic computer skills and utilize their potential independently for their use and for the benefit of society.
Launching the centre recently in Accra, the Minister for communications, Prof Mike Oquaye, reiterated the government's commitment to ensuring that the benefits of information technology were made available to all Ghanaians.
He said his Ministry's involvement in the centre was to demonstrate that if in the past, the world of the Internet, computers and technology was a completely closed chapter because of sight, the trend had now changed.
He said the moment had arrived for the government to open a new world to those who had been blocked from normal communication.
Prof Oquaye said in that regard, the policy on the design and deployment of the National ICT for accelerated development had taken into account the universal design principle and the use of appropriate technologies to ensure accessibility for persons with disabilities.
The Executive Director of the Ghana Society for the Blind, Mr James M. Sambian, said the gap between the blind and the sighted was rapidly widening with the advances in the availability and utilization of technology in the country.
He said with the passage of the Disability Bill, the situation would hopefully change and social and educational programmes would be designed and introduced to address the problems, as well as the current state of affairs.