Michael Adangba Talks About End Of "Dumsor" In "Dumsor Awu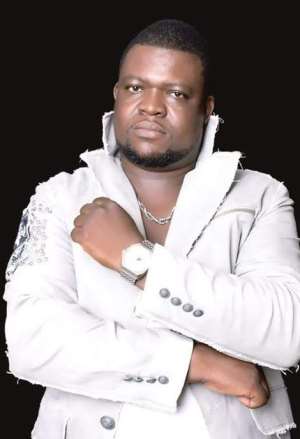 Traditional musician noted with songs for development,Michael Adangba has released a song titled "Dumsor Awu" which talks about the end of load shedding in Ghana.
"Dumsor", as it is called in our local dialect which affectionately means load shedding,has been a major anomaly in the energy sector in the country.
Ironically,there has been agitations and demonstrations that were linked to 'dumsor'.
Speaking to Dr. Who, host of Hot and Classic Showbiz review on Hot93.9fm in Accra,Michael Adangba explained that before coming out with the song he visited the various Thermal Power Complexes to see on- going works there
"During christmas,the lights became stable and we were all waiting to see if that would be the case after the season.But we entered into New Year and we can attest to the fact that things have changed for better.
Adangba added"I visited the Navrongo Solar Farm,Takoradi Thermal power station(TTPS) located at Aboadze and the Tema Thermal power Complex to see on-going works there.I believe the current improvement in the energy sector would put a stop to those agitations and demonstrations.Now we are no longer in darkness".
Michael Adangba,who is noted with developmental songs like Change Your Attitude,commended President John Mahama for doing what other leaders couldn't do.
He finally stressed that,"Dumsor Awu"(Dumsor is Dead) hit song which is already making headways on social media is to sing praises to the current President Mahama led administration for fixing the energy situation (Dumsor) as promised.