Images of a little boy dubbed the 'baby with six legs' shocked the world last week.
But his parents are now celebrating the successful operation to remove the four extra limbs from his tiny frame. He is thought to have had a parasitic twin, which had not developed properly in the womb.
A team of doctors from the National Institute of Child Heath (NICH) in Pakistan fought to save the boy's life during a marathon eight hour operation, following countless MRI scans, blood tests and CT scan reports after his birth last week.
Imran Shaikh, the baby's father who lives in Sukkur, said he was extremely grateful to the doctors who saved his boy's life, and the government for helping with the cost of the operation:
"We are a poor family. I am thankful to the government and doctors for helping us successful operating my baby."
Imran's wife was unable to attend the surgery on her son, as she was recovering in hospital following a C-section.
It is thought the extra limbs were the result of a rare genetic condition only affecting one in a million. Doctors will now assess whether the little boy needs further operations and treatment.
Imran says he and his wife plan to name the miracle boy Umar Farooq.
Huge congratulations to the medical team who operated on this gorgeous boy.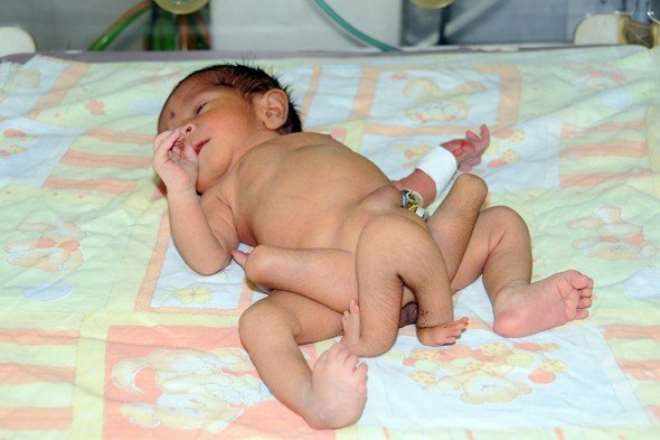 Copyright AP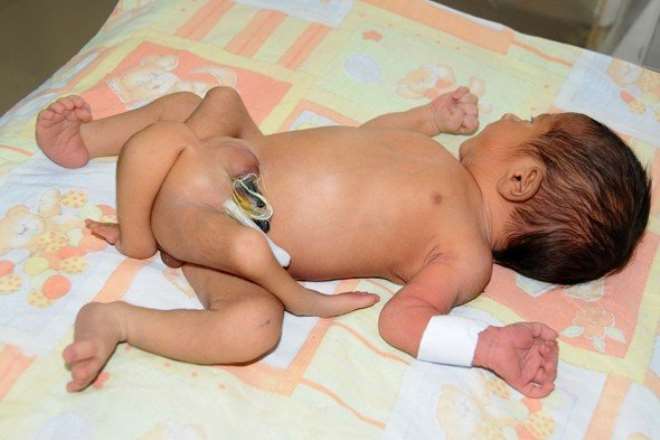 Copyright AP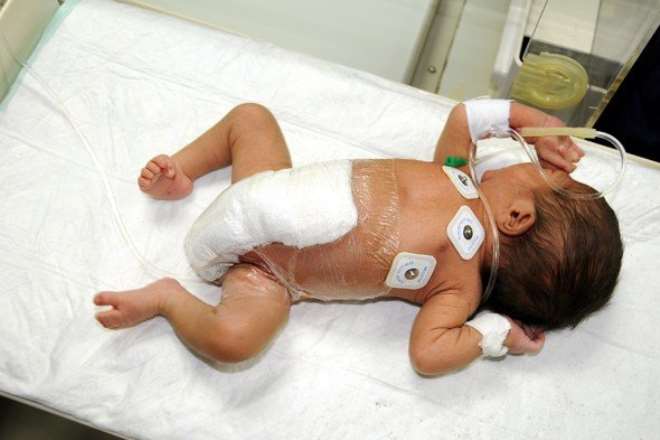 Copyright Barcroft