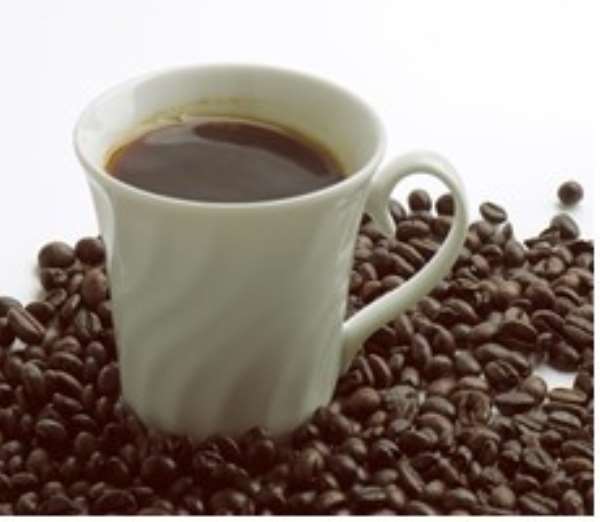 Caffeine consumption among women of child-bearing age influences levels of a key sex hormone.
Drinking two cups of coffee a day alters oestrogen levels in women - but whether the sex hormone is raised or lowered depends on your ethnicity.
Scientists found that Asian women who consumed 200mg of caffeine a day - equivalent to two Americanos - had elevated oestrogen levels when compared to women who consumed less.
However, white women who consumed 200mg had slightly lower oestrogen levels than those who had less, while black women saw little change.
The team from the University of Utah, who studied more than 250 women between 2005 and 2007, found that the source of caffeine could alter the results.
Women who consumed their caffeine through fizzy drinks or green tea had higher oestrogen levels whatever their ethnicity.
However, these changes did not appear to affect ovulation among any of the women.
'The results indicate that caffeine consumption among women of child-bearing age influences oestrogen levels,' said Dr Enrique Schisterman, from the National Institutes of Health, where some of the research was conducted.
'Short term, these variations in oestrogen levels among different groups do not appear to have any pronounced effects.'
However, Dr Schisterman added: 'We know that variations in oestrogen level are associated with such disorders as endometriosis, osteoporosis, and endometrial, breast, and ovarian cancers.
'Because long term caffeine consumption has the potential to influence oestrogen levels over a long period of time, it makes sense to take caffeine consumption into account when designing studies to understand these disorders.'
Most of the participants in the study reported to the study clinic one to three times a week for two menstrual cycles.
The authors noted this produced more precise information about the link between caffeine and hormones than was possible in earlier studies.
The study was published online in the American Journal of Clinical Nutrition.