5 Kitchen Gadgets That Can Make The Kitchen Your Favorite Place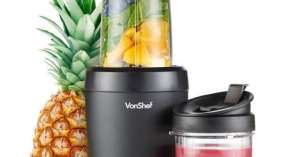 Juggling between work, school and taking care of the family can take a toll on your life.
Meals prepared at home can never be compared to those we buy outside and take outs are very expensive too. As the saying goes, you are what you eat. How can prepare healthy meals within the short time and spend quality time with the family?
Use these kitchen appliances to aid the cooking process.
Smoothie blender
Breakfast is an important meal of the day and adding a green smoothie to your diet provides the body will the vitamins and nutrients it needs.
Food processor
A food processor is one of those multi-tasking kitchen tools. It slices, it dices, it whips up a batch of summer pesto in no time.
Rice cooker
Using a rice cooker saves time and gives you perfectly cooked rice and shuts down when it is well cooked.
Slow cooker
Slow cookers are cheap to buy, economical to use and they're great for making the most of budget ingredients. They offer a healthier, low-fat method of cooking and require the minimum amount of effort.
Electric grill
An electric grill can cook up a lot of good things indoors.