References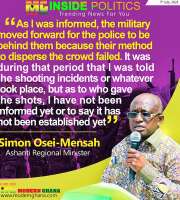 Relevant Links
Media Links
Ghana History Population Politics
URBANISM, ARCHITECTURE, AND THE USE OF SPACE
Although Ghana is primarily a rural country, urbanization has a long tradition within indigenous and modern society. In the south the traditional settlement was a nucleated townsite that served as a king's or a chief's administrative base and housed the agricultural population, political elite, and occupational specialists. In precolonial times, populations in these centers ranged from a few hundred to several thousand in a major royal capital, such as Kumasi, which is now Ghana's second largest city. Traditional political nodes also served economic functions concentrated in open-air marketplaces, which still constitute a central feature of traditional and modern towns. Housing consists of a one-story group of connected rooms arranged in a square around a central courtyard, which serves as the primary focus of domestic activity. The chief's or king's palace is an enlarged version of the basic household. Settlement in the north follows a very different pattern of dispersed farmsteads.
The British administration introduced Western urban infrastructures, mainly in the coastal ports, such as Accra, Takoradi, and Cape Coast, a pattern that postcolonial governments have followed. Thus central districts are dominated by European-style buildings, modified for tropical conditions. Neither regime devoted much attention to urban planning or beautification, and city parks or other public spaces are rare. Accra contains two notable monuments: Black Star Square and the Kwame Nkrumah Mausoleum, symbols of Ghana's commitment to independence and African unity.
Much of the vibrancy of urban life is due to the incorporation of indigenous institutions, especially within the commercial sector. Commerce is dominated by open-air markets, such as the huge Markola market in Accra, where thousands of traders offer local and imported goods for sale. Although the very wealthy have adopted Western housing styles, most urban Ghanaians live in traditional dwellings, in which renters from a variety of backgrounds mingle in central courtyards in much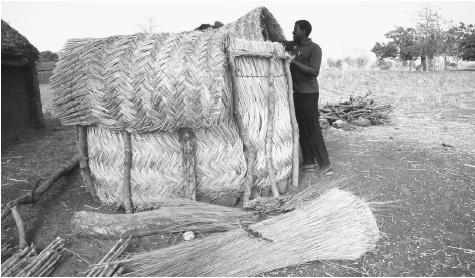 the same way that family members do in traditional households. Accordingly, marketplaces and housing compounds provide the predominant settings for public interaction.
—BRIAN SCHWIMMER