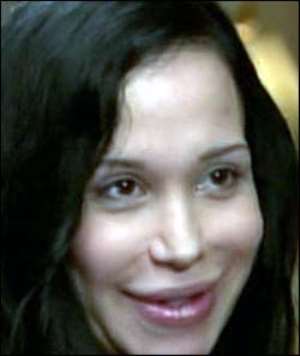 Nadya Suleman MYSTERY man claiming to be the sperm donor dad of octomum Nadya Suleman's tots said she kept his sample "between her breasts to keep it warm".
He said Nadya fooled him into giving her a donation by saying she had cancer and could not conceive without help.
The unnamed man, who will appear on US TV show Good Morning America today, said he gave Suleman the sample in a cup.
He added: "The doctor told her to keep it warm by putting it between her breasts until she took it in."
He claims he dated Suleman, 33, for two years until 1999 — and donated sperm three times to the Beverly Hills clinic where she had IVF treatment.
The man now wants a paternity test to determine if all her 14 kids are his. Suleman, who had octuplets last month, denies he is the dad.