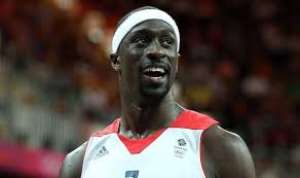 Former NBA player and general manager of the Capital City Go-Go of the NBA G-League, Pops Mensah Bonsu has held a basketball clinic in the Greater Accra Region to promote and train basketball enthusiasts.
Pops Mensah said it's important to see how much interest the youth have in basketball so they can be helped to learn the game.
"This is just to build momentum so that the government can see that soccer is not the only sports here. Push it and push it forward. I shouldn't be the last Ghanaian player in NBA," he stressed.
Josephine, one of the participants shared her joy and how the clinic has been an eye opener for her. "As you can see I've learnt a lot of things like how to shoot, how to defend and how to protect the ball. I can see its been of great impact to me. I knew some of these things but never got the chance to use it," she said.
The event was held at the ICGC basketball court in Abossey Okai, Accra to mark the year of return and trained over 200 participants between the ages of 12 to 18 years old.