Ho Tennis Club To Host 5 Tennis Clubs In 15th Annual "Asorgli Te Za" Tennis Tournament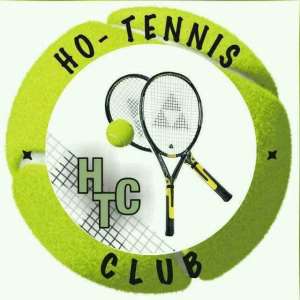 The 15th edition of the annual ASORGLI TE ZA TENNIS TOURNAMENT has been scheduled to take place on Saturday 8th August, 2018 in Ho, the Volta regional capital.
The one (1) day competition hosted by the Ho Tennis Club is expected to see six clubs including the host take part in the event and will battle for honours in singles game (men and women) and doubles game (men and women).
This tournament is also expected to deepen the friendship between these clubs.
The clubs include Army Officer's Mess Tennis Club (CLUB) and Maritime Tennis Club from Accra.
The rest include, Tema Oil Refinery Tennis Club from Tema, 4BN Tennis Club from Kumasi in the Ashanti Region and Goldfields Tennis Club from Tarkwa in the Western Region.
According to the secretary of the Ho Tennis Club, MacLiberty Misrowoda, has hinted that this year's competition will be keen an interesting.
He outlined the program as Friday 7th September, will see the Arrival of invited Clubs, Welcome ceremony at 4:00pm, Warm-up matches at 5:00pm, Captain's meeting at 6:00pm, Night out
On Saturday, 8th September, invited clubs are expected to report on the court at 6am.
The matches will commence at 7:30am after breakfast. The matches will be pause briefly for the Official welcome by Chairman of Ho Tennis Club at 10:00am.
Matches will then continue till 6pm for official closing ceremony.
On Sunday, 9th September, there will be Breakfast at 7:00pm followed by Grudge matches (exhibition matches between friends) at 8: 00am
They are therefore calling on the general public to come witness this great tournament as they celebrate this Year's "Asorgli Te Za ".