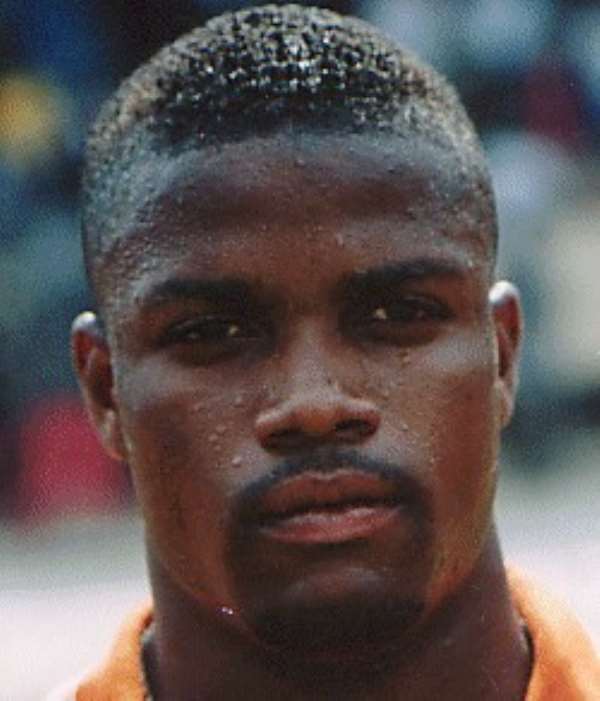 In a direct response to coach Mariano Barreto for dropping him from the Olympic team, Ishmael Addo scored the opening goal for his Israeli side Maccabi Tel-Aviv as they beat PAOK FC 2-1 away from home, in third qualifying round of the UEFA Champions League yesterday.
The Addo inspired victory of Maccabi Tel-Aviv in Greece was a significant step towards the group stages of the august competition.
His exclusion from the Black Meteors team, which is scheduled to begin its Olympics campaign tomorrow proved to be a blessing for Maccabi Tel-Aviv even though coach Nir Klinger is reported to have complained to Mariano Barreto, the coach of the Black Meteors.
With a point to prove to Ghanaians, Ishmael Addo took advantage of defensive uncertainty between Leonidas Vokolos and Nigerian Ifeanyi Udeze as early as the 13th minute, to strike his left-foot shot past the flailing Elias Atmatsidis, according to a UEFA match report.
According to the report, John Paintsil who is a member of the Black Meteors team currently in Greece, played the entire duration of the game. He was expected to have joined the national team last night since the UEFA Champions League match was played in Greece.
The second leg is scheduled for Israel on 25 August.
In other Champions league news Stephen Appiah's absence at Juventus was felt last night as the Italian giants struggled to deny Swedish title-holders Djurgårdens IF a shock victory. The 23 year old is currently with the national U-23 team.
The two-times European champions trailed 2-0 early in the second half in Turin but David Trezeguet and Emerson spared their blushes - and gave them hope of advancing to the group stage in the return leg in Sweden on 25 August.
Augustine Ahinful was on the substitutes bench as his team Trabzonspor came from behind to stun the Ukrainian champions FC Dynamo Kyiv, with a 2-1 defeat in Kiev.