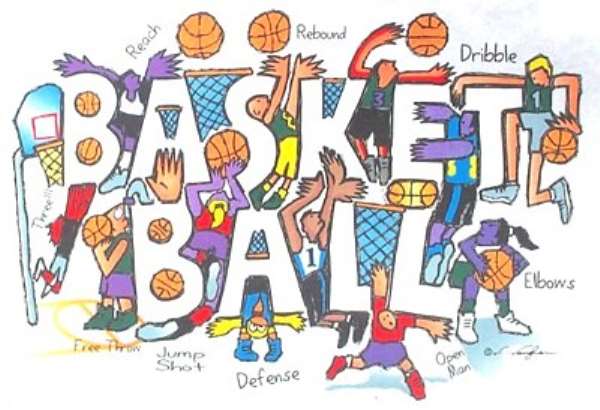 Accra, July 8, GNA - Both the male and female basketball teams of the Customs, Exercise and Preventive Service (CEPS) have taken the lead in their respective versions of the basketball competition at the eighth Security Services Sports Association (SESSA) games. The two have won all their three games out of the four matches to be played and are scheduled to play their last matches on Friday, July 9, for which they are highly tipped to win. In the male division, CEPS proved to be the strongest side in the tourney when they defeated Prisons Service by 98 to 75 baskets on Thursday morning. The win is the third on the run for CEPS in the competition as they have now accumulated six points from the competition with Prisons and the Ghana Armed Forces (GAF) following them with five points apiece. CEPS are highly tipped to complete their clean run when they face GAF in the last match on Friday morning at the EL-Wak basketball court, whilst Prisons Service take on Fire Service.
In the female category, CEPS on Thursday overwhelmed Prisons Service with 83 to 38 baskets to accumulate six points, followed by GAF and Prisons who have four points apiece.
The female CEPS team is also scheduled to play GAF in the last match on Friday morning at the El-Wak basketball court with Prisons battling it out with Fire Service in another encounter at the same venue.