Basketball: Carmelo Anthony is doing better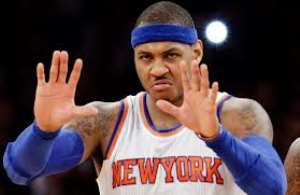 Finally back? After missing 6 of the 8 last games of Knicks, Carmelo is doing better in better… he treats his diseased knee.
"It's night and day," he says to Newsday.
"I can really feel the difference. I can move laterally, I can jump and I'll find my state of fitness. Now i just need to regain some power in the leg. "
Carmelo Anthony has also trained with his teammates last night before the game against Utah. Nevertheless, he decided not to play, even if he provides no longer feel any pain or any discomfort.
"No, no, no. I feel very well now. My knee is fine, my body is well. It was the only thing that kept me playing. "