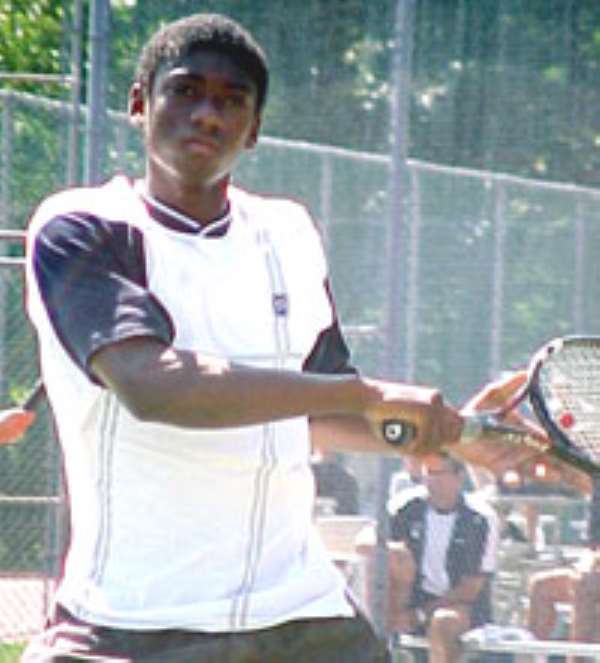 Accra, July 21, GNA - Two officials of the "Recreation Wish List Committee" of the United States- Mrs Cora Barry, Founder and Dr Julianne Malveaux,, Treasurer - on Monday had discussions with members for the Ghana Tennis Association (GTA) and the Acting Chief Executive of the National Sports Council, Dr Owusu Ansah, on how best they (Committee) could contribute to raising the sport to an appreciable level in the country.
The two are in the country as a follow up to last July's visit where they promised to donate some equipment to assist young tennis players to develop their potentials.
Sequel to this promise, the "Committee" would dole out 28 big boxes of fresh tennis equipment, which would be preceded by a visit to the Winneba Sports College and an exhibition of tennis talents by some of the finest budding stars at the Accra Sports Stadium.
As part of their radical move to catapult Ghanaian tennis to the 'top', the group plans to send two budding kids to US, groom them and ensure that within the shortest possible time, they would be ranked as one of the best 25 top tennis players in the world.
Mrs Barry said she observed the last time she visited that Ghanaians have a lot of potential but lacked equipment and exposure. She expressed the hope that the two - GTA and the Committee- would fashion out an exchange programme to benefit the young ones and Ghana Tennis as a whole.
The Founder was hopeful that the new relationship would strengthen the ties between the two bodies and help mould the future tennis stars into "an all round adults".
Mrs Barry and her Committee initiated the visit by the mother of the William sisters who were unable to come with their mother due to a tight schedule.
The World Tennis Stars- Serena and Venus- she said are billed to fulfil their promise of touring Africa including Ghana, Senegal and South Africa barring any hitch.
Mr Jeff Abeasi, Chairman of the GTA, said most tennis girls become frustrated after 18 years when they become ineligible to participate in the International Tennis Federation (ITF) sponsored sub-regional tournament and expressed the hope that the "Committee" would design a programme to cater for them.
He urged the donors to provide refresher courses to upgrade the knowledge of Ghanaian tennis couches.
The team earlier called on Alan Kyeremateng, Trade and Industry Minister and Presidential Initiatives and is schedule to call on the Education, Youth and Sports Minister, Kwadwo Baah Wiredu later in the day.