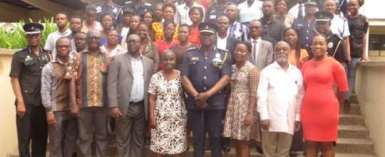 Thursday, July 12, 2018
The Inspector General of Police (IGP), Mr David Asante-Apeatu, has called for a strong collaboration between the police ...

A suicide bomber will never think that what they are doing are eternal sin. They do this in the name of Holy War. But, a suicide bomber always turns into the worst unholy soul.
By: Salah Uddin Shoaib C