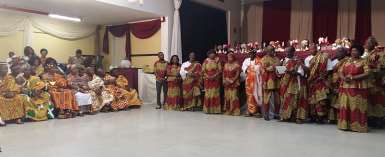 Friday, May 26, 2017
An Association of GaDangmes (natives from Greater Accra Region in Ghana) living in Brescia - Italy, has been inaugura ...

Life is either a daring adventure or nothing. Security does not exist in nature, nor do the children of men as a whole experience it. Avoiding danger is no safer in the long run than exposure.
By: roylexi.com