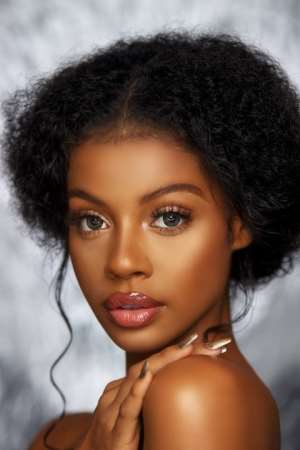 Nwandiuto Cassandra Rosman is currently the most beautiful actress in Nollywood.
She has played major roles in "2 Weeks in Lagos" and "The Crown Academy".
She is also a model and singer who is passionate about humanitarian service like her father, Giovanni Rosman, who was the first Canadian born actor to act in Nollywood movies.
Her father came from the British Columbia in Canada to Nigeria and married a beautiful Nigerian Igbo woman, a humanitarian worker. They have four children of one male and three females known as the Rosman Sisters of Nollywood. Rosman who came from Hollywood North (applied principally to the film industry in Canada , specifically to the areas of Vancouver and Toronto .) became a popular actor in Nigeria before he passed on in 2019.