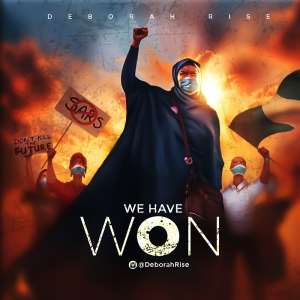 Deborah Rise drops a call to End Police Brutality and to Rise in Unity with her new music video "We Have Won (Freedom)".
Inspired by #EndSars #EndPoliceBrutality, the song is a celebration of diversity, a call to social justice and unity, and also to speak up about the situation currently going on in Nigeria as the song helps push for change and moves us in the right direction.
We Have Won (Freedom)
Deborah Rise.
Our voice is our power and we will use it to ensure that our change comes!