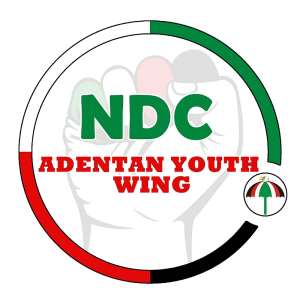 Our attention has been drawn to the partisanship distribution of food items to the vulnerable people in the lockdown areas, orchestrated by some NPP officials in authority especially in the Adentan. First of all we must voice out our revulsion to the disgusting and grody attitude of these NPP thugs who hold themselves up as patriotic leaders.
Ghana is not in normal times and as such the archaic and antiquated way of doing politics with the distribution of food items possess the potential risk to the right of "equality before the law". Equality in the sense that equals must be treated equally and vice versa.
For God sake the outbreak of the COVID-19 pandemic is a humanitarian crises which needs serious attention other than the normal political gimmicks. It is deemed inappropriate to see that the vulnerable people in the lockdown areas are made to show their NPP membership card first, before they are giving food, very disgusting and disheartening as it shocks good conscience.
Fellow Ghanaians, these are not mere allegations. Most of the NDC Parliamentary candidates such as Alfred Oko Vanderpuye, John Dumelo and Zanetor Rawlings are witnesses to this insensitive and abhorrent behavior by the NPP. Sampson Lardi Anyenini the host of "Newsfile" on Joy News TV confirmed this same attitude orchestrated by the Minister for Gender, Children and Social Protection (Hon Cynthia Morrison) who handed bags of rice and other supplies to the NPP's Mohammed Arthur to distribute to 100 people in his constituency. Just recently, the MP for Klottey Korley Constituency, Dr. Zanetor Rawlings spew out her anger on the level at which this situation is advancing and it took her the time as a matter of urgency to provide food for the people who were denied access to food. As a result of the NPP's usual politics of using some stomach journalist to sideline people who stand for the truth, Paul Adom Otchere the host of "Good evening Ghana" on Metro TV used his platform to say all sought of unpleasant words about the personality of Dr. Zanetor Rawlings.
Fellow Ghanaians is this the kind of journalism we need in our democratic dispensation? Absolutely No! Let us be principled and condemn all acts intended to denegrate our democracy in this country, for the effort we put in the country today will determine what we will rip in the future.
Ghana does not belong to one political party whose members are the one to enjoy the fruit of the country whiles others are made to chew their cud like ruminant. As a matter of urgency the President of the Republic, Civil Society Organizations, Christian Council and all eminent personalities should add their voice to this unacceptable attitude perpetrated by some government officials until the plight of the ordinary Ghanaian is well achieved.
Issued:
Bismark Tettey
(Youth Wing P.R.O)
Adentan Constituency
0266320598