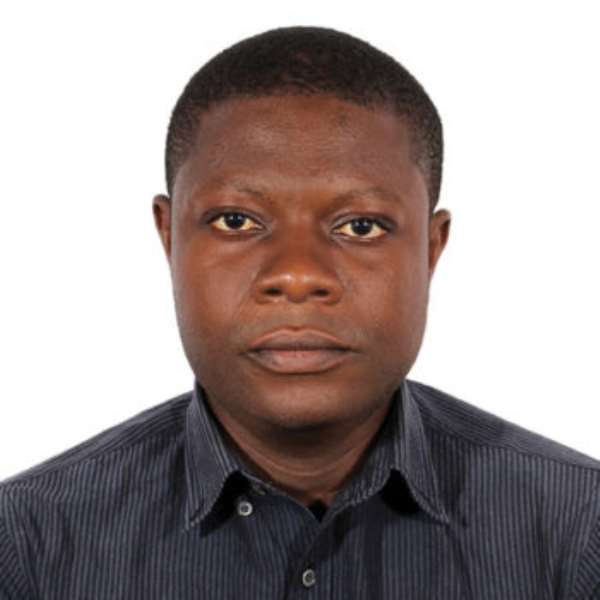 I am aware that the National Climate Change Policy has been prepared with the active involvement and assistance of a wide range of stakeholders who have contributed immensely in ensuring the finalisation of the National Climate Change Policy.
The stakeholders included the staff and management of Ministry of Environment, Science, Technology and Innovation (MESTI) and the Environmental Protection Agency in particular, as well as other related public sector ministries, departments and agencies, civil society organizations and non-governmental organizations, the National House of Chiefs, the private sector and industry, research and academic institutions, the media and press, development partners and international and inter-governmental organizations in Ghana, the Parliament of Ghana and in particular the Parliamentary Select Committees on Environment, Science and Technology and on Lands and Forestry and the National Climate Change Committee (NCCC), under whose mandate the Policy was drafted.
Ghana has demonstrated impressive economic development over the past decades, attaining the status of a middle-income country. However, future growth is still threatened by its high vulnerability to climate change as reflected in increasing temperatures across the various ecological zones where rainfall patterns are also becoming less predictable and thus exacerbate poverty amongst the poorest people, particularly women and children.
Two days ago, I had a conversation with some farmers across the country, those in the northern regions tells me they anxiously waiting for the rains to start. We are in the middle of April and normally we should be having rains across the country especially Kumasi and Accra but that's not the case. What has changed? Will farmers be disappointed by the rains this year? smallholder farmers remember that climate change is a global challenge that requires a concerted effort by all nations and by all individuals. Africa is more vulnerable than any other region in the world's changing weather patterns.
Smallholder farmers, please take note of the following:
First, African society is very closely coupled with the climate system; hundreds of millions of people depend on rainfall to grow their food.
Second, the African climate system is controlled by an extremely complex mix of large-scale weather systems, many from distant parts of the planet and, in comparison with almost all other inhabited regions, is vastly understudied. It is therefore capable of all sorts of surprises.
Third, the degree of expected climate change is large. The two most extensive land-based end-of-century projected decreases in rainfall anywhere on the planet occur over Africa; one over North Africa and the other over southern Africa.
Finally, the capacity for adaptation to climate change is low; poverty equates to reduced choice at the individual level.
As countries particularly those on the African continent implement series of interventions to mitigate the adverse social and economic impact of the COVID19 pandemic, farmers, farmworkers and everyone else in the food supply chain should take climate change seriously because it is real and Ghana is vulnerable.
Suggestions to Government for smallholder farmers in Ghana
I, therefore, suggest the government takes into consideration the following as we all help fight this global Pandemic:
First, promote capacity-building for farmers and fisherfolk and build awareness on climate change issues.
Second, build capacity for community-level weather data collection, analysis, and dissemination for agricultural planning.
Third, document and promote appropriate indigenous knowledge and best practices.
Fourth, develop climate-resilient cropping and livestock systems as well as crop varieties and livestock breeds tolerant to flooding, drought, and salinity.
Fifth, promote diversified land-use practices, including agroforestry, dry-land farming, urban/backyard vegetable production, to reduce risk and increase the capacity of farmers to cope with droughts and floods
Lastly, improve productivity through improved farming technologies and practices, such as the integration of trees into farming systems, integrated nutrient management under various crops, green/organic farming, etc.
Conclusion
What happens to women, matters to Ghana's economy. Women produce 70% of the nation's subsistence crops, account for 52% of our labour force and contribute 46% of our total GDP. They tend to be responsible for household water supplies and energy for cooking, and for food security and are highly dependent on local natural resources for their livelihoods all of which make them disproportionately vulnerable to climate change. It is a matter of social justice that we succeed.
Africa will be hardest hit by climate change but has contributed the least to causing that change.
I am pleading with all farmers to adhere to all precautionary measures and stay safe, this is the time our beloved mother Ghana needs us most. God bless Ghana
About the Author: Quainoo Reuben is an Agriculturist, Project Management Professional and a Journalist with cross-platform experience working with Radio, Newspaper and Online platforms and received 2019 Outstanding Journalists in Agriculture Reporting by Ghana Chamber of Agribusiness.