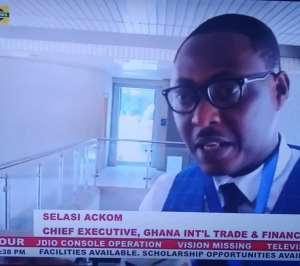 Selasi Koffi Ackom
BoG did not just moved in to declare GN Bank and all the affected banks as insolvent. That will have been unfair to the core tenets of Justice and fundamental Human Right of all of them.
Read More: Finance Ministry 'Maliciously' Lied To BoG – Nduom Lawyers
BoG announced its decision and in furtherance gave a timeline for all solvent banks and in good standing to comply in as; RECAPITALIZE. Infact, after the initial deadline, BoG gave an extra grace period.
The Liabilities of some of these Commercial Banks were higher than its initial Stated Capital. That is how bad it was!
When base and prime rates of the Central Bank kept reducing; meanwhile Interest rates of these Commercial Banks kept stagnant; THAT TO ME WAS A GREAT SIGN OF FRAUD WITHIN THE BANKING SYSTEM! Something was definitely wrong and a massive cleanup was very eminent!
Government kept swallowing most excesses just to create some relief to the Business Community in a gross attempt of enhancing cheaper and easy accessibility to Lending especially to the crippling Small and Medium Scale Businesses and more especially to the Micro Businesses, however, most of these Commercial Banks refused to trickle these goodwills to the general banking consumer. This singular action will anger any regulator therefore the government of the day.
GN should leverage with what they have got left and get talking to maybe First National Bank and Ghana Home Loans Bank who are currently in merger talks if GN (being coordinated and monitored strictly by the regulatory department of the BoG) if GN so wish to continue business in the banking sector.
Depositors funds were unprecedentedly misused and in some cases not being accounted for! I always get bored sharing my candid opinion on this Banking Clean up brouhaha cos there is too much to say as watchers of the Sector. Why? Are we idiots in this country? didn't we see with our naked eyes how some of these individual controlled Bank owners loaned themselves and in some cases created pseudo accounts to siphon (steal) monies from their own banks.
Some ignoramus did this because they felt at the time that they could bribe regulators to get their way out. Some saw the depositors funds as theirs. Others thought they could be smarter than the system whilst others gave gargantuan funds to Churches (non-governmental and non-profit declared-entities) with or without proper securities because these church leaders were their gods and role modules! Such clandestine way of running a bank! Government better jail these criminals before its too late! Loans were giving to cronies left, right and center.
We aint oblivious of how the system operated folks. Sometimes it was just nasty as in; '' My brother, I have a loose 10 Million hanging, can you come for it and pay back in 6 months?'' as in; (scratch you back today and you scratch mine tomorrow). Maybe an action like jailing them may see some of us first the time sway our votes only on such instance! damnnit!
Selasi
An Nkrumahist!