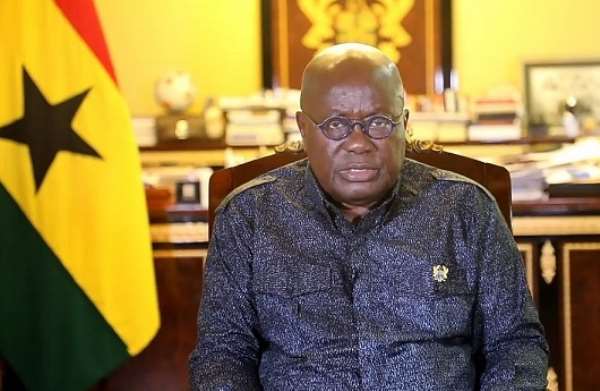 Dear President Nana Addo Dankwa Akufo-Addo,
I am pleased to write to you this important yet very brief letter at this crucial hour of coronavirus pandemic.
My letter to you at this point is an expression of solidarity and words of encouragement to you and your entire team working assiduously around the clock to manage coronavirus pandemic situation.
Mr. President, I wish to humbly remind you that difficult days never last, but strong people always do. That hard conditions are nothing more than chances to become heroic. And that challenging times both in government and in life are incredible opportunities to transform the mess into success. Your success is the success of all Ghanaians in whose name you exercise your powers as President.
Again, Mr. President, it is widely said, turbulent times build great leaders and when the going gets tough, the tough get going.
May God almighty grant you the fortitude, wisdom, and guidance to make the best of decisions in Ghana's interest.
God be with you, Sir.
Respectfully,
Issah Toha Shamsoo,
Citizen