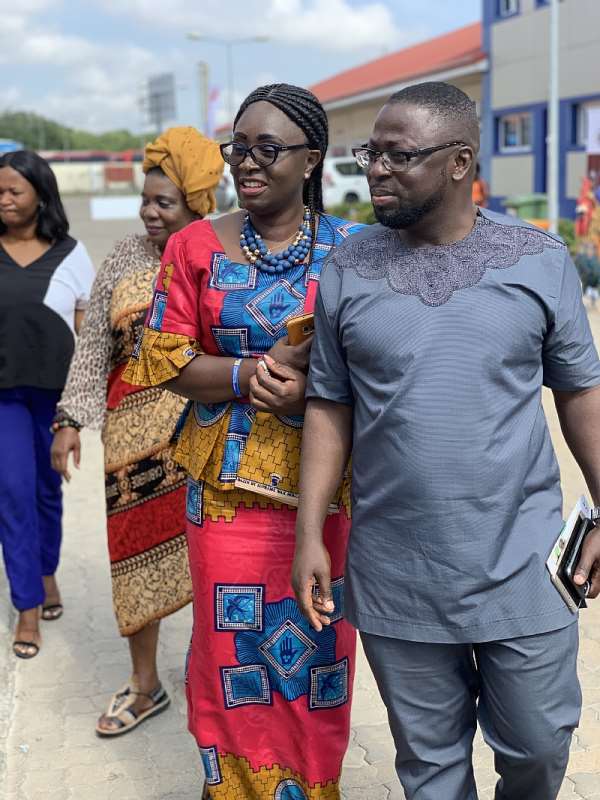 The Deputy Minister of Education in charge of TVET Hon. Gifty Twum Ampofo with the Executive Director of COTVET Dr. Fred Kyei Asamoah
The Council for Technical and Vocational Education and Training (COTVET) and the Ministry of Education announces for the information of its stakeholders and the general public that the Zonal Skills Competition 2020 which was scheduled to take place from 5th to 11th April, 2020 has been suspended until further notice due to the outbreak of the Coronavirus (COVID -19).
In addition, the competition experts training which was scheduled to take place on the 18th of March, 2020 has also been suspended until further notice.
These actions have become necessary due to the Government of Ghana's directives to halt all public gatherings in the interest of public safety and measures to control the spread of the COVID-19.
We are encouraging all stakeholders and other participants especially, the hosting institutions and aspiring competitors to keep on preparing for the competition in the hope that the disease will be curtailed in no time for a new date to be communicated.
Institutions and Competitors will be notified at least two weeks prior to the new competition date. All stakeholders should provide their emails and phone numbers to their coordinators and the Council to allow for regular updates.
Thank you.
Sincerely,
……….SIGNED……….
DR. FRED KYEI ASAMOAH
EXECUTIVE DIRECTOR