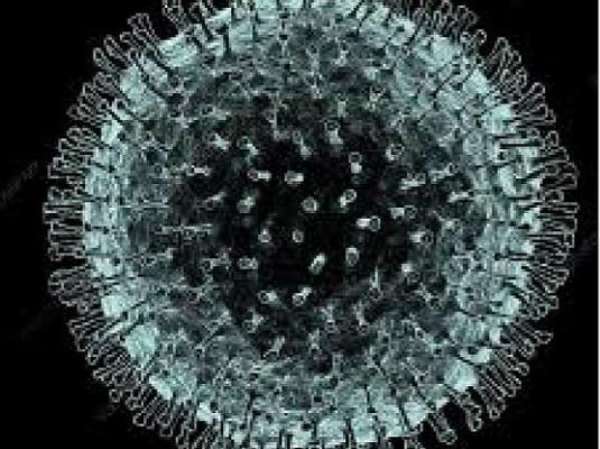 Gandhi said, "we find ourselves when we lose ourselves in the service of others."
The world can be proactive but, the human can be proactive. The human can even be reactive. But being reactive would simply describe our level of stimuli to the level of our current situation.
The passage of life had come across a number of threat cases right from a sophomore of life's journey. What is more;
In 1720, the great plaque of Marseille had killed 100,000 inhabitants.
In 1820, the experience was the first cholera pandemic to the world which shoved over 100,000 people to the grave.
By 1920, the Spanish flu had already rendered its impacts on 500million people only to harvest in misery, 100million lives.
In 2013, the almighty Ebola had seized Africa and other areas with its hardship till death occurred to innocents. After having discovered in 1976.
Now, the technological decade specifically 2020, is facing the bottleneck of corona-virus. Do you not realize the number of lives that are already succumbed?
Currently what all are seeking is an immediate aversion to corona's life. If my potency was the knowledge of that medical doctor, my simple reward would be to lose myself to rescue the world.
I could even sacrifice my being in deem to cater to my dearest world. For once, if I had possessed a driving 🚦knowledge, my service could still reach peace to rescue the world.
'Hey, lady would you not aboard the car for us to go fast?' Asked the driver.
And the lady said, 'ooh I love to transit but the fear to contract the virus deters me.'
The driver uttered, ' are you serious? It looks like your reason for the journey is not of fair if not, why revoking your urge to aboard this car?'
Finally, ' am scared...what do we do Jennifer? O. No, I would not go anymore, my mind has changed.' The lady expressed.
Then I say, if I were the watcher of this episode, could I not say to the driver; man, go get the sanitizer spray for your car. At least if you spray it at regular intervals in your car, passengers would be convinced for any voyage, happy and even saved.
The business still goes on, what do you think?..."yap man."
He bought into my idea and intended to get some sanitizer sprays. Such would be good to thrive businesses amidst covid-19. Let us forget about the extra costs and look at the hazards. Because Tonny Robben said, 'wellness is costly but it is far cheaper than sickness.' Basically, companies and petty traders can render services to rescue lives than to exploit with corona opportunity.
That is to say, companies should habituate in spraying at regular intervals to keep operations safe.
But in the aftermath of a journey in cars, one can get running water to wash the hands to keep a safe move.
That describes what reactive is all about. How, we respond to the threat at hand? Our attitudes toward it compacted with our survival.
The world has made great leaders. But great leaders do not live for a lifetime. Their actions and deeds are those that live to keep the world alive but if such actions are negatives, the world will die never having truly lived.
If I could make out the one who created this virus with such knowledge, I could be the next best to find out its vaccine. But I am not much sure the disease was created. However, if it is indeed created and you know, lemme know too.
The world with its leaders and specialists needs to apply proactive critical thinking so enormously. Why say this, find out the chains of viral cases over the skip of years. It is only 'lost lives' that ever benefited the impact of those viruses. Typically, HIV and AIDS, CORONA-VIRUS, the 1720 plaque and to allow but a few.
Proactiveness would be, for world scientists to study a class of viruses, 'their species and the families'. They can even study the nature of mutations as they keep changing to adjust to their environment. Knowing and keeping all these, they should test different vaccines and prepare for inadvertent virus cases.
For any new encounter, they should ask among themselves, how do we strengthen these vaccines to curb these viruses? With that, they are being proactive. Other than that their rushy responses to new viruses almost always end up in broken calabash because the plethora of lives is not always easily traced for rescue anymore any efficient.
The world keeps experiencing these patterns of threats through a precedent of deaths decade after decade and century after century. Scientists hence can tailor the said vaccines or any potential knowledge obtained from proactiveness against any flu that will sudden its arrival.
Such would be called proactive.
Were I one of the scientists, I would make the world to feel one of my impacts and if it is impossible, creating awareness could be the next step to scientific knowledge but what is more to talk about the corona-virus?
That is, experience leaders are those who are able to make decisions amidst high social stress(corona-virus) but Intelligent leaders are those who make those same decisions amidst less social stress. Combining both would ask the question, what then do we need for rescue than a transformational leadership?
The answer would be, the world can be proactive and the world can be reactive.
Peace, I stand for guys, becalmed and unified.
AdamIntegrated...