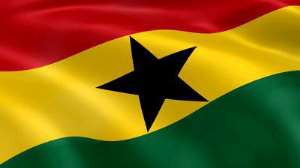 If the country could know why I existed, she will honor me! I do not extract fear from the dumb, the president or even the minister. The only place I fear to draw nearer is 'the blind'. My reason is, I am blind myself.
Guess what, if I found myself with 'the blind', we could live to demonstrate the best of love but I still feel I am not secured as thoughts like "Would 'this blind' not hurt me, won't my own fellow, one day sideline me and turn to those who will not even cherish him as a blind Ghanaian?"
As I kept running these pieces on my brain, I felt no peace around me, and I have got no counselor to fall on. I always looked around to see assistance until I found no one.
Happened so, I concurred that ideally, 'the blinds' have no love for themselves. However, one breezed dusk, I understood that it was neither me nor my colleague. It was the disease called "blindness".
We are only being attached to it as 'blind men' which is dragging our insanity.
Yes, it was one breezed dusk I met with one of my own, under a big Nim tree. Indeed we both were blind. As we had waited for the dumb enemy to fight him, a nice stick gently got broken from above and fell on me. Hurting me too sadden, I suddenly extolled on my colleague with a fight. Up to 30 minutes we were into a fight. Thinking we are into a daggers-drown with the right enemy(dumb). Till we ended up with wounds, we never noticed it was no one than our own selves. It became so pity and in fact pity.
In the end, this dumb did not even come for the fight. We were only being hoodwinked.
We have rather got 'blindness' as an enemy who could deceive our eyes simply because the 'dumb' had succeeded in playing a trick on our brains. As I speak now, I sober and my colleague sobers.
But expressing a deluding-kinder heart, the dumb came around, consoled us with a simple smile. As if a smile was not enough, this 'dumb' went ahead and added to us sweet alluring words. For that night, we were fed with some Maggie cubes as well.
Suddenly, we were drifted and still never realized that 'dumb' was the politician's message. A 'dumb' was only a thought. And a 'dumb' finally was a word of the politician. This dumb was on the politician's head that he had called me and my colleague.
If I recounted the minutes of the forefathers, I feel the country had not yet made out my importance as a citizen. "The toils of the braves and the sweat of their labor" Is not a replica in present-day Ghanaian leaders.
As a blind, I recalled not that the politician has no value for me and my fellow 'blinds'. What I still spend nights trying to make out is, perhaps the politician knows our major secrets.
"They are blind. The others too are dumb and we could use the 'dumb' on the 'blinds'. That is our way." Said the politician.
The 'dumb' can only see but can't understand the mysterious communication of the politician. The politician is a deceiver to him and he, in turn, be a threat to the 'blind'. How then can we survive?
Remember every deceiving word is called a "dumb". But what is so fearful is "blindness". Those are the weapons. let us know from now onwards.
Sometimes the politician calls our names in; "dumb and blind." Which simply means, 'they have no sights and focus, they can't run a critique'. This politician uses the two, to incite secret wars among us.
"When the day had broken, and dusk had approached, with water and Maggie cubes, they will sleep and no complaints. They wake up the following morning, the game continues as it keeps moving on and on and on."
"We will forever live as politicians and they will forever live as blind and dumb." They say.
But are we blind and dumb at all?
A bone of contention.
Mind you, politicians fear the next elections. Can't they become blind and dumb some? There is time for everything and this is our time. Every election year is our time because we control affairs in these moments. We mann affairs indeed. Let us showcase our political power too as 'blind and dumb'.
Because
If we failed to acknowledge the power of the moment, politicians will keep dubbing us blind and dumb.
But are you and me actually blind and dumb? Come to think about it.
AdamIntegrated...