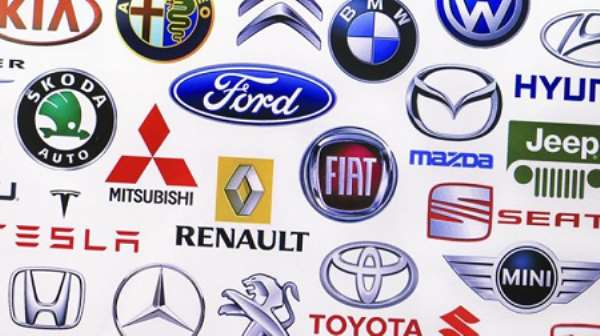 The year 1886 in history marks the birth of cars, first to be developed by the German inventor Karl Benz. He developed several identical copies with petrol or gasoline fuel transmissions even though some prototypes were earlier developed in 1796, 1808 and 1870 fueled by steam-power, hydrogen, and gasoline respectively.
However, not until the early part of the 20th century, precisely 1908 did cars become widely available to the masses, courtesy of the Ford Motor Company that designed the 1908 Model T.
Today, cars have become a necessity in the modern world making movement from one destination to the other a lot easier and convenient. Car types on the global market range from sedan, coupe, SUV, convertible, hatchback, crossover, etc. manufactured mostly across Europe, America, Asia, Africa and Oceania by different automobile companies. These different vehicle types have different target groups and appeal to different masses based on their specs and price range.
In Ghana, the native car brand at the moment is the Kantanka brand. All others are imported into the country hence there are basically two main issues to deal with when buying a car. Firstly, knowing the history of the car and secondly, verifying the documentation of the car.
Importation of cars to Ghana
According to oec.world, Ghana is the 81st largest import economy with cars among its top 5 imports (Ghana trade hub). There are 3 types of cars imported into the country; brand new cars commonly referred to as tear rubber, clean cars, that is, vehicles used in their home countries without any dent or damage and finally, salvage vehicles commonly known as accident cars.
If the price of a brand-new car is 100% the cost price, a clean car depending on the condition will have about 20 to 30% depreciation of the cost of a brand-new car. The salvage car depending on the extent of damage could have about 10 to 50% depreciation of the cost price of a brand-new car. As a result, salvage cars tend to be among the popularly imported type of vehicles in some developing economies like Ghana, since they are quite affordable as compared to the brand new and clean cars imported into the country.
Also, salvage cars are popular in Ghana because acquiring the replacement parts are easier and relatively cheaper to fix since Ghana has a thriving hub of car spare parts dealers in Abosiokai and Kokomlemle all suburb in the Greater Accra region and an equally thriving hub at Suame Magazine in Kumasi, the Ashanti region of Ghana amongst others. Easy access to these spare parts hubs has made the purchase of salvage vehicles one of the choicest types of cars imported into Ghana.
History of Vehicles
So far as one is not buying a brand-new car, knowing the history of a car before a purchase may go a long way to saving time, money and if not far-fetched; human life. The auto business in Ghana and most parts of the world is characterized by information asymmetry, that is, decisions in transactions where one party has more or better information than the other. Some car dealers tend to hide the history of cars from the buyers just to avoid a price slash.
For consumers who can't afford brand new or clean cars, salvage cars are their next choice. Not all damaged salvage cars to some extent are bad. Some popular damages found on salvage cars are as follows; damage to the rear, side, front, roof, minor dent and scratches, vandalism, burn, mechanical, damage history, rollover, stripped and undercarriage. Other damages caused by nature also includes flood and hail.
Some damages are better since they can easily be repaired with less risk. When buying a salvage car, the best damage that can offer a consumer value for money is salvage to the rear, side, hail, minor dents, and scratches. Therefore, it is essential to know, check and double-check the history of a car before purchasing.
There are lots of information hubs both paid and unpaid that provide the history on cars using the Vehicle Identification Number (VIN) popularly known as Chassis Number. This provides a condition report of the car from the home country and gives a fair idea of the problems the car came in with. It makes one prepare and takes away the surprise factor in the future. Some common free platforms easily accessible to check any car's history are as follows; vehiclehistory.com, vincheck.info, autodna.com, carfax.com, and lemonchecks.com.
Combating documentation issues
In Ghana, there is a tall list of both solved and unsolved cases of fake car documentation. Some car dealers, people in the country tend to use fake documentation due to several reasons.
The first being either unpaid or underpaid duty done by reducing the home delivery value (HDV) of the cars. Perhaps this is in order to gain more profit as people tend to look for diverse means of increasing their profit margins. This phenomenon tends to affect innocent buyers a lot as such cars are impounded at the Driver Vehicle and Licensing Authority (DVLA) during the car registration process.
The reason being there are customs officers who make sure vehicles come with the right documents and duties are duly paid for before clearance is given for cars to be registered.
Another reason for issues with documentation is due to car smuggling. Some people/ dealers tend to forge documents when they smuggle the cars into Ghana from neighboring countries having low duty tariffs.
Buyers are advised to verify the documents of vehicles before purchase using Ghana's free online platform (Vehicle Duty Status) on ghanasinglewindow.com.
Finally, buyers are encouraged to seek expert advice or opinion before purchasing any car other than brand new cars. A safer way for some buyers to ensure original documentation is to import their own cars in their names and follow through the buying process to ensure the right documentation is received.
About Andcorp Autos
Andcorp Autos is a fully owned Ghanaian automobile company and Ghana's first on-demand auto purchasing company, which offers the best option for purchasing and importing quality vehicles (brand new, clean, salvage) from the USA, Japan, Canada upon demand by clients in West Africa.
In partnership with experienced auto body artisans, Andcorp Autos also offers a complete value chain to its customers by not only importing vehicles but also getting them (salvage cars) in a usable condition of very high quality. Andcorp Autos is a one-stop-shop of vehicle purchasing and shipping services with vehicles imported via either RORO (roll-on/roll-off) or container services oversees.
By: Janice Osei-Essah Anderson/[email protected]