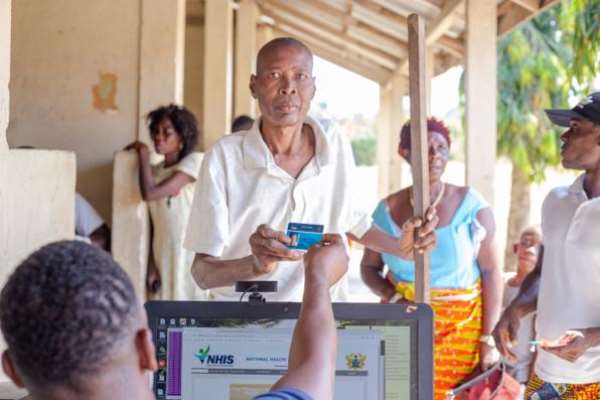 Nkosuohene (Development chief) of Suhum Kwahyia in the Suhum municipality of the Eastern Region, Nana Boakye Yiadom II, has affirmed his commitment to the well being of his people at all times.
According to him, the development of every community can be achieved if and when the health needs of the people are well secured, to enable citizens to do what they are expected to help.
The traditional ruler, disclosed this when over a hundred children and the aged, were registered onto the National Health Insurance Scheme free of charge last Thursday, 2nd January 2020.
"I want my people to be healthy at all times so we can come together and contribute our quota to the development of the community" he insisted.
Nana Boakye Yiadom II, however, urged all cooperate bodies, companies, investors as well as individuals interested in investing in the country, to consider the community as traditional leaders are ready to release out lands for their projects.
"I would also like to urge all investors looking for a place for their businesses to consider Suhum Kwahyia because we have vast lands to release to them" the chief assured.
He again commended the support received from Mr. John Arthur, Kasapreko Eastern Regional Sales Manager and Mr. Dennis Darklah, CEO of Debrands Ghana in making the exercise a success.