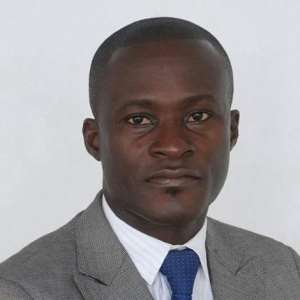 Nicholas Opoku Agyemang
I have always maintained and still maintain that the National Democratic Congress(NDC) and inconsistency are like bedfellows much as they are Siamese twins.
When the issue of the registration of the National Identification Card (Ghana Card) came up, the NDC held a Press Conference on 23rd July,2018 expressing their displeasure about the exclusion of the Voter's ID card as a means of identification for the registration of the Ghana Card.
They held the belief that the exclusion of the Voters ID card for the exercise was to disenfranchise and denationalize several Ghanaians because only birth certificate and passport will be used as an identification.
As a matter of fact, the NDC enjoined their party faithfuls across the country to boycott the Ghana Card registration exercise until authorities yielded to their demand to include the Voter's ID card as a requirement for the registration exercise.
However, the NDC made a sudden U-turn to urge their members to fully participate in the registration of the Ghana Card and monitor the exercise at a press conference organised by Peter Otukonor, the Deputy General Secretary of the NDC.
The NDC again couldn't hide their disingenuity and inconsistency when the issue of the referendum to make local government system partisan came up.
The NDC has asked Ghanaians to vote against the proposed amendment of Article 55(3) of the 1992 Constitution which make local government elections partisan.
They made this known when the National Chairman of the party, Samuel Ofosu Ampofo said the local government system should remain non partisan and that the individuals should contest the election on their own merit and urged Ghanaians to vote "No" at a press conference organized by their party on 12th November,2019 as against the stance of the Minority in Parliament since they supported the election of MMDCEs, Assembly Members and Unit Committee Members on partisan lines by universal adult suffrage and requested that it should be done by the support and sponsorship by political parties as captured by the Parliamentary Hansard.
Judging from the above, the fact remains irrefragable much as it is incontrovertible that the NDC and inconsistency and disingenuity are inextricably linked much as they are bedfellows.
Nicholas Opoku Agyemang
(Special Assistant to the MCE for Tano South)