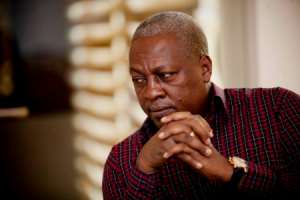 He asks them for money resources to run the 2020 campaign, nobody around him wants to help as if they didn't get an appointment in his first term. You are only around him without adding anything to the table. Whether you are *Victor Bampoh or Joyce Bawa or Agyanim Boateng or Stan Dogbe or Omane Boamah or whoever*, since you are not ready to give money for campaign but have branches or constituencies, go back to them , be there with them and work for John Mahama ( NDC) you claim you love more than anyone.
There are national executives of the party who should work or design a strategy for the flagbearer to work with and not you. You guys could proffer solutions for your branches to be on their feet towards victory 2020.
Have you guys asked yourself the impact will make when your branches see you more often in their branch meetings and all that?
You can still be relevant in JM's next govt not necessarily moving around him without adding anything meaningful- go to your branches or hometowns.
2020 is not a joke or selfie-taking. If you are on a rescue mission, it's not a child's play to annex the seat of government from the "wicked one".
Go yea your hinterlands and campaign for JM and stop becoming 'fellow backs'.
You guys moving around with JM is affecting the base adversely if you care to know. Your present around JM can unmake him or make him if you take this advise and do what others are doing as your own colleague Felix Kwakye Ofosu has taken the mantle to be with the grassroots. I will come back...!
Thank you !