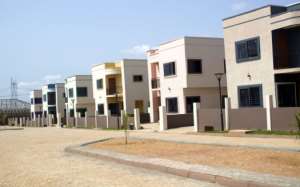 Folks I wrote this for my nephew and copy it here and expand for all who may care.
An Agent by definition represents a client and should get paid only when something is delivered; an Agent is not not an employee of the client.
Lawyers should not charge money for simply meeting a client to discuss if they can help them. No!
However, if mutually agreed at the beginning, fine.
Giving somebody a ride in your car,, and charging Ghs 100 to go look at property, seems unethical for any profession!
And especially if you meet them there and show them the house and charge 100, it seem not right! Eye asisisem! Apoo-bɔ!
Life is tough for all. We all must learn to classify ourselves as Professionals or as mere hustlers tying to eke out a living!
As a Mortgage Broker in the late 1980s in California, having left a lucrative Engineering career that was becoming too unstable for me moving all over America, I obtained a license and devised a system of pre-qualifying Mortgage Loan clients on the phone before the customers would be invited and drive to my office.
I found out that Mortgage Lenders would take an application for a Home Loan and ask for Paystubs, 2 years W2 showing income or Tax returns (if Self Employed), and then after a week or two, an Underwriter would do some calculations and contact the client that they could not qualify for the loan based on Credit history or income.
Nonsense! I said!
I learned the Underwriters' criteria and wrote a simple Spreadsheet program by which to evaluate the Credit profile and calculate the Debt to income ratio! I was thus able to pre-Qualify clients on the phone within a 10 minute conversation.
And this allowed me to be strategically able to compete against the big boys in big bank buildings! And today that method designed by Danso Hi-Tek Financial has become a standard in the industry!
I call this the survival principles! I had to use my brains to compete and did well for about 11-13 years. As a former office mate from Pakistan used to say "My Mama didn't raise no dummies". Engineering is a difficult subject and we were born to solve problems!
The POINT is that as a Businessman in that industry the State did not allow us to even collect a small application fee for the time of meeting clients and using our own copy machines and staff to evaluate their paperwork!
The same principles should apply to Professionals in Ghana. Please, let us find ways to pre-screen clients.
Good honest Lawyers should spend 10-15 minutes to listen to clients and disclose upfront their fees. If client agrees, fine. If not then there is nothing owed. And the Ghana Bar Association should bring their thinking down from the 17th centuries and allow Lawyers to advertise their services to the general public.
Providing service! This is what Professionals do! Deliver and get paid! Don't cling on to pittances for your petrol or time! No!
BY Dr. K. Danso, Nov.7, 2019