All Set For MMDCEs Elections In December – Minister Assures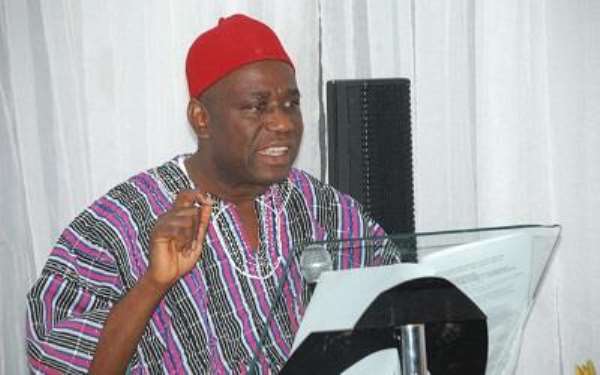 Deputy Minister for Local Government and Rural Development, Augustine Collins Ntim
A Deputy Minister for Local Government and Rural Development, Augustine Collins Ntim, has said preparations and arrangements are far advanced for the constitutional election of Metropolitan, Municipal and District Chief Executives (MMDCEs) which is slated for Tuesday, December 10, 2019.
The Deputy Minister for Local Government and Rural Development indicated that the road map for the development of the different phases of the election of MMDCE's is being worked on.
The MP for Offinso North, explained that various stakeholders have been engaged across the country for consultations and therefore urged all Ghanaians to take part in the exercise.
"Preparations have been going on for the last two years. We have started working on the processes. The Committee also identified the need to adopt a road-map and do sensitization and consultations. We have successfully engaged in stakeholder consultation in all parts of the country," Augustine Collins Ntim exclusively told Lawyer Ohene Gyan on Pae Mu Ka on Accra-based Kingdom FM 107.7.
The election of MMDCEs was a major campaign promise of the NPP in the run-up to the 2016 election.
The government recently took a step further in the process by presenting an amendment bill to Parliament.
The announcement comes after several calls by some Ghanaians for such positions to be put to vote rather than an appointment by the president.
What the law says about MMDCE's Elections
Article 243 (1) of the 1992 Constitution stipulates that: "There shall be a District Chief Executive for every district who shall be appointed by the President with the prior approval of not less than two-thirds majority of members of the assembly present and voting at the meeting."
As an entrenched clause, a referendum needs to be held for which the people of Ghana must show a 40 percent turn out with 75 percent voting YES to give life to the President's promise to elect MMDCEs.
After the deliberations, the committee will recommend to the House to either pass the bill into law or reject it.
Background
The government has announced the roadmap on elections of Chief Executives across the various Metropolitan, Municipal and District Assemblies (MMDAs) in the country, as part of efforts aimed at deepening the democratic process of the country.
The Minister added that a national campaign strategy has been developed to facilitate a successful national referendum, which will be conducted alongside the District Level Elections, in December 2019.