Political Hiccup In Ghana?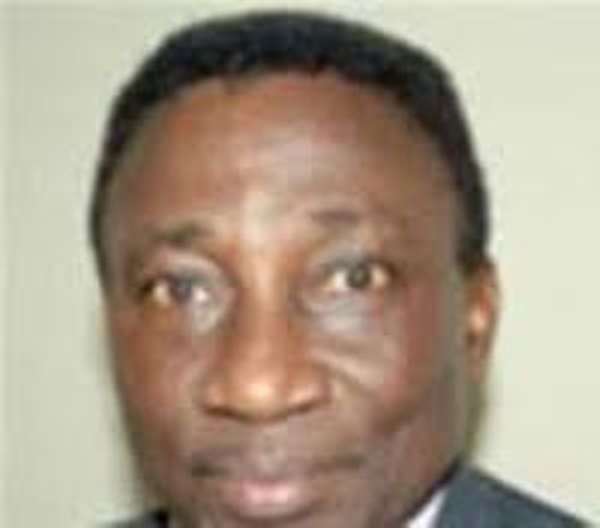 Aaron: "Vengeance is in my heart, death in my hand, Blood and revenge are hammering in my head" - Titus Andronicus – William Shakespeare
COUP PLOTTERS, POLITICAL DESTABILISERS, CONSPIRATORIAL CHAUVINISTS, all cynical headlines. Living through 1960s, 1970s, 1980s, 1990s would get one haunted when one hears any tale about political rumblings in this country. This may not be the same thinking of some people, including "security experts". In those "bad times", a day would hardly pass when one would not hear of whispers of a coup or an attempted coup.
A coup? Coups d'etat ("stroke of state"). Till one turns himself in, and becomes a "confitens reus" (confessing accused), it becomes mainly speculation. What are the instruments for staging a coup? Bombs, rifles, pistols, a cache of arms, improvised explosive devices, AK 47, a long knife… and the people involved: a whole army or platoon or a handful of insurgents? Colonel Festus Aboagye doubts the capability of three men to target the presidency – not even with the retrieval of a cache of arms, explosive devices and ammunition from locations in Accra, Kpone Bawaleshie and Dodowa.
Dr Frederick Yao Mac-Palm with his two accomplices, Ezor Kafui (a local weapon manufacturer) and Bright Allan Debrah Ofosu (a.k.a. BB or ADC) were arrested in what the Information Minister, Oppong Nkrumah, described as "targeting the presidency". The former military man, Colonel Aboagye, doubts if "these weapons and ammunition will be sufficient for anybody attempting to overthrow the state to actually overthrow a state." – A storm in a teacup!
Vladimir Antwi Danso, Dean of Academic Affairs at the Ghana Armed Forces Command and Staff College thinks armoury is not needed to succeed in removing a government. He argues: "Who knows what they have done around Accra and across the country, so that with any slightest spark or torch, it will begin to flame all over."
Bernard Mornah of the People's National Convention is "…ashamed with the kind of intelligence and security in the country…" Where he was speaking to GhanaWeb, he had the picture of Dr Hilla Limann in the background. Comrades and friends may recall the attitude of Limann to rumours of coups in Ghana when he was President: "…oh, Gyato oontumi nnye fiii" and when he and the top ministers, MPs were revelling on 31st December, 1981, Gyato (Rawlings) struck again, just as he had done on 4th June, 1979, and set the political clock backwards for nineteen years.
John Philpot Curran, the Irish orator, noted: "The condition upon which God hath given liberty to man is eternal vigilance; which condition if he breaks, servitude is at once the consequence of his crime and the punishment of his guilt." In 1834, US President Thomas Jefferson paraphrased the Curran statement, thus: "Eternal vigilance is the price of liberty." Jefferson had prefaced his speech with: "What has happened once may happen again." And when Pius Enam Hadidze, a deputy minister, says: "It is unfortunate that sections of the Ghanaian public would attempt to ridicule this information," Captain Sowu advises us: "Don't rubbish this thing like that, let us tread with caution because I speak for the military intelligence, they know exactly what they are about… see the evidence that will be brought then if you need to defend, you defend." Do we need to uncover the profile of Captain Sowu?
Why do lawyers, judges and the Judicial Service organise Martyrs' Days every year? Before then Ametewee, a presidential guard at the Flagstaff House had fired at Dr Kwame Nkrumah. No, as a newspaper editorial points out: "The security agents would not sit down and be blamed later for slumbering on duty."
Remember the assassination by just one sniper of President John Fitzgerald Kennedy? Also: Abraham Lincoln, James Garfield, William Mc Kinley, Andrew Jackson, William Taft, Theodore Roosevelt; also Yitzak Rabin, Indira Gandhi, Mahatma Gandhi, Rajiv Gandhi, Archduke Ferdinand, Benazir Bhutto, … There are good people, and there are bad, but as King Duncan points out in "Macbeth": "There's no art to find the mind's construction in the face; he (Cawdor) was a gentleman on whom I built an absolute trust." Take the case of Michail Alexandrovich Bakunin (1814-1876), the Russian revolutionary anarchist and founder of collectivist anarchism. He was one of the influential figures of anarchism and one of the principal founders of the social anarchist tradition. He became immersed in Hegel's maxim: "Everything that exists is rational" and developed his own: "The passion for destruction is also a creative passion." In "God and State", (Dieu et L'etat) Bakunin criticised Christianity: "And unto him that smiteth thee on the one cheek offer also the other…" Bakunin conceived the plan to organise revolutionaries (International Brotherhood) for propaganda work and also to prepare for direct action. He had a large following, similar to Karl Marx with whom he hardly agreed with for ideological reasons. Or Theodore John Kaczynski (born 1942) who answered to the appellation "Unabomber". He was referred to as anarcho-primitivist, averse to "modernism" and rather choosing "de-industrialisation", recommended the abolition of "division of labour". His focus was "praxis" to achieve a "feral state" through "re-wilding" in eco-villages with people going nude. He would post parcels of books to targeted persons, and on opening, they would explode and kill the receiver.
When the soothsayer advised Julius Caesar to "Beware the Ides of March" (cave idus Martius), the Pontifex Maximus ignored the advice, and he suffered the sword of Brutus. "Hamartia" (Greek) is a common human flaw that leads to the death of many, otherwise, heroes and heroines. Or "complacency" – In Aristotle's "Poetics", he describes "hamartia" as "…the character between these two extremes – that of a man who is not eminently good and just, yet whose misfortune is brought about not by vice or depravity, but by some error or frailty" – the exhortation, is: "…don't miss the mark". John Mahama can afford to sneer at the announcement of a plot to destabilise the government, since he is not the target. Yes, some people say spatula (banku-ta) can be used as a weapon; some say a douching syringe (bentoa) can also be. Just put pepper into the douching syringe and pour it into the eyes of the president, the vice and the chief of staff. Political chicanery at its best. And what weapon did Kennedy Agyapong have in 2012? Words … incendiary speech… target?
Samuel Ofosu – Ampofo may apply for stay of proceedings. So can Kwaku Boahen – because the laws of Ghana permit that. The tactics in his leaked tape – verbal attacks on the Chairperson of the Electoral Commission, Jean Mensah; insults on the Chairman of the Peace Council, Professor Emmanuel Asante; making life uncomfortable for ordinary Ghanaians … Kwakye Ofosu will reject the claims by the security agencies over the leaked Ofosu Ampofo tape – it is his right, just as it is for him to reject the wild allegation of having pocketed six million US dollars. How much did he pocket? Jerry (the NDC founder rejected the rumour of collecting five million US dollars from Nigeria's Sanni Abacha; it was only two million US dollars, so Jerry says!
Don't fault us; we know that it is their right. And it is the right of the founder of NDC, Jerry John Rawlings, to remind the acid-mouthed NDC at Ejisu "… it is not easy to wrestle power from this person… (Power) will come possibly after eight years." "Truth is bitter"; and Jerry says NDC can wait until 2024 – all things being equal. The word is "possibly".
By Africanus Owusu- Ansah