Ghana Chamber Of Young Entrepreneurs Completes Restructuring Retreat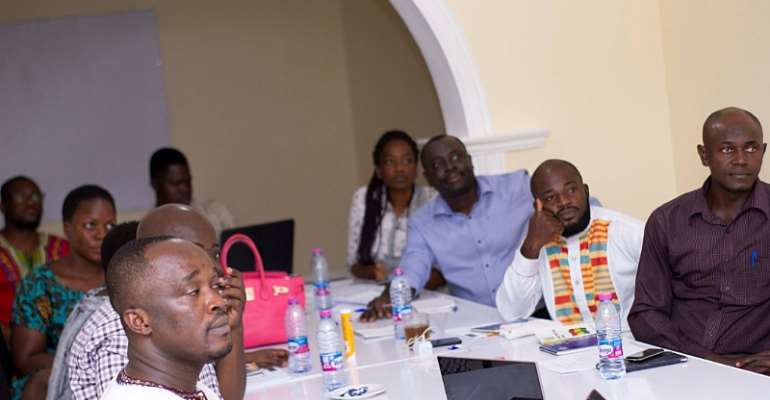 GCYE has announced the successful completion of their retreat for the restructuring of the chamber in Amasaman, Accra. The Ghana Chamber of Young Entrepreneurs (GCYE) is a network of young Ghanaian business owners with interest covering every sector of the private enterprise.
As an advocacy group, GCYE was formed in 2016 with the primary objective to unite, engage, and promote initiatives and innovation of young entrepreneurs to facilitate support in their pursuit of economic prosperity.
GCYE aims to drive trade, advocate for reforms, provide business support services with needed information on funding source to facilitate access to credit and improve the business eco-system for the enhancement of entrepreneurship culture among young people in Ghana
The CEO, Sherif Ghali , in his notice of appreciation, expressed his profound gratitude to the Chamber's Restructuring team and all the young entrepreneurs for their inputs during the 4-day retreat geared toward the restructuring of the chamber.
He indicated that the Chamber is now in a better position to represent the interest of young entrepreneurs in Ghana and said ''The chamber shall ensure your voices are heard and that your inputs on policies are considered. It shall also provide the best quality of leadership to ensure all young entrepreneurs benefit from the chamber. In the near future, breath-taking initiatives shall be introduced to help mitigate the many challenges young businesses face ''. This retreat was powered by Konrad Adenauer Stiftung ( KAS ) under the leadership of Dr. Burkhardt Helleman, whose support to the chamber has been humbling and exemplary.
As part of the Retreat, were consultants that spoke on thematic and strategic areas to help achieve the agenda therein. The program director of NYA, Mr. Sulemana Mumuni also submitted his presentation on the National Youth Policy and their willingness to collaborate with the chamber to make this policy a reality. Among the speakers/trainers were:
o Mr. Venan Sondo (Sustainability development Expert), whose Presentation and Discussions was on approaches to sustain the operations of GYCE
o Mr. Ernest Agyenim-Boateng (Project Management Expert): whose presentation was on Funding Options for Entrepreneurs. Ernest is the Country Director of White Cap Development Ltd and
o Mr. Osei K. Agyekum (Capacity Building Trainer): whose presentation was on strategic capacity building training tailored for young entrepreneurs.
o Mr. Wisdom Adongo (PEF Representative): whose presentation was anchored on the Chatter for the Chamber and doubled as the Moderator for the Retreat.
o Mr. Justice Offei Jr: whose presentation was on the Ghana Startup Act Advocacy and Communication Strategies to sustain the chamber's voice as a leading advocate for the young entrepreneurs in Ghana.
The retreat ended successfully with the following major highlight: A Charter for the Chamber, A Comprehensive Work Plan for the Chamber, The Crowdfunding Platform for members and The Ghana Startup Advocacy's Action Docket.
On this note, the chamber is calling on all young entrepreneurs to signup with the chamber. By visiting www.gcyegh.org/signup.php.
BY
GCYE COMMUNICATION DESK
+233 245719992