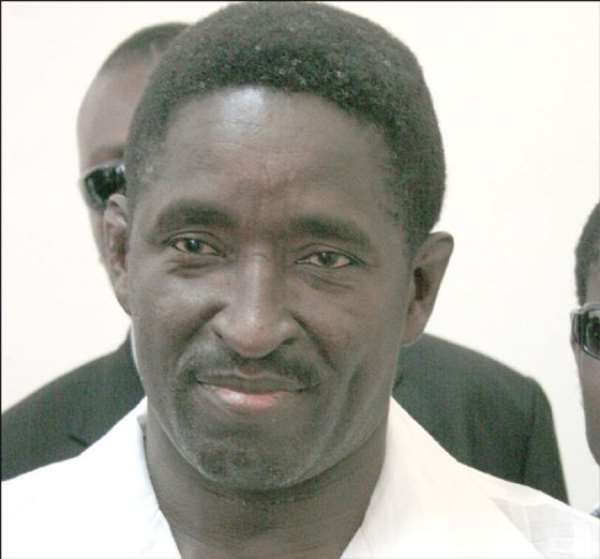 Once every year, in September, during the legal vacation, lawyers all over the country devote one full week for what we call Annual General Conference of the Ghana Bar Association.
Apart from 2017 when I was convalescing at home from a medical problem, I have all these three decades, been a regular participant at every conference.
We have been to all parts of Ghana – apart from Wa and Bolgatanga in the old regional landscape.
This year's conference was slated for 9th to 12th September in the sprawling oil city of SEKONDI TAKORADI.
I remember the first time I attended an Annual Conference of the Ghana Bar Association. It was held in Takoradi, at Atlantic Hotel. The total number of participants then was 50!!!
Thirty years down the line, we have produced so many lawyers that last year, over 700 lawyers attended the annual event. Hoteliers in the host city are the greatest beneficiaries – all rooms fully booked in advance!!!
I left Accra at 8pm on Sunday night, and thanks to God by 10pm we were in Takoradi. We slept in a seaside resort and woke up early. The conference venue is Atlantic Hotel.
A friend called me and said "Captain, the opening ceremony is "not" at Atlantic Hotel but at the Air Force Base!
I was not sure I heard right, so I asked: Airport Base?
"Air Force, Captain, Air Force Base… your people…."
No, no, reader… there must be a mistake somewhere. Lawyers opening conference at a military barracks??? Incredible!
Sekondi Takoradi is so strategic that it is home to all the three arms of the military – 2BN of Infantry – I was an Infantry officer – Captain – is in Takoradi. I know there very well. There is also the Sekondi Naval Base – courtesy of lawyers' conferences we have gone on cruising in ships at least twice, so I know there, but the third arm- Air Force, with their Airport – I have never been there.
Do they have a Hall that can seat over 700 lawyers? Possibly the officers' mess – okay, let's go.
From the main roundabout with statues of the Big Six, we drove southwards, passed the runway, then turned right, on and on past a chapel under construction, then entered Air Force Base- solders on duty with loaded rifles – they directed us to move on.
We saw the barracks, other ranks quarters – soldiers' wives moving about, very neat environment – reader, by reflex, my mind went back to 1979 at my mother unit – IBN of Infantry Michel Camp, Tema when I was a Lieutenant.
Suddenly a soldier stopped us:
"Driver, let Captain get down and join this bus while you go and park over there…." reader, what is going on?
I entered a bus, full of lawyers who have parked their cars, and the bus drove us through the barracks, along some laterite bush road, rounded the western end of the Airport runway… and on to – hold your breath – a one acre size aircraft hanger the biggest enclosure I have ever entered!!!
I entered to see over 1,000 chairs parked neatly, but still there was more space for even another 1,000 chairs. Wow!!
We heard the sound of siren, heralding the arrival of the President, a celebrated senior lawyer in his own right. A detachment of soldiers from the Air Force Base formed up, the national anthem was played, about, three times!!!
Then the Conference began – as you can imagine, mainly speeches and speeches – welcome remarks by the Western Regional President of the Bar, address by Attorney General Gloria Akuffo, the Acting Chief Justice- Mr Justice Julius Ansah, our president Anthony Forson and the climax- the Guest of Honor His Excellency the President.
The aircraft hanger is not built as an auditorium. Acoustic was zero. Loudspeakers could hardly reach the back. Apart from those of us at the front, we could hardly hear what was being said at the floor based podium.
Our nation seems to be in dire need of huge conference halls. Apart for the Accra International Conference Centre, I dare say that throughout Ghana there is no big large enough conference hall that can seat over 2,000 participants. I could be wrong but I doubt it.
I urge investors, particularly big time hotels to invest in this area and they will reap a whirlwind.
Seated, as lawyers, listening attentively to proceedings, were definitely over 900 lawyers, all of us dressed in black suits including Trade Minister – Alan Kyeremanteng, former GBA Presidents – Sam Okudzeto, Nutifafa Kuenyenia and Beecham.
Several Justices of the Superior Courts, including Justice Bright Mensah, Circuit Court Judges and Magistrates – lawyers had come from all over the country, including my senior lawyer Amoak Afoko – whom I had not seen since Legon 1976!!! He told me he is based in Bolgatanga!!!
After the opening ceremony, the buses conveyed us all back to where our cars were packed, and, come and see big men including, Minerals Commission Chairman SK Boafo sitting in the bus…. He told me: "Effah, this bus is a leveller …. We are all equal!!!
Conference continues.
By Nkrabeah Effah – Dartey