Ministry Begs Striking NAGRAT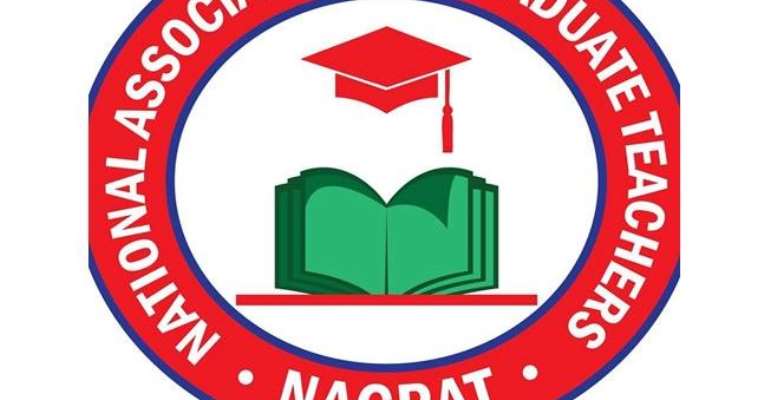 The Ministry of Education has called on the National Association of Graduate Teachers (NAGRAT) to exercise restraint on its strike action and re-engage government to find solutions.
NAGRAT declared a strike on Thursday over the inability of the Ghana Education Service (GES) and the Public Services Commission to facilitate their promotions.
The association stated the failure of the Public Service Commission to amend their records has led to delays of promotional interviews.
Although Ekow Vincent Asafoa, Head of Public Affairs at the Ministry admitted that the claims by NAGRAT are reasonable, he said government and the Education Ministry want to discuss and engage them further to put an end to this strike.
He noted that the delay in effecting genuine transfer requests for teachers is not the fault of the Ghana Education Service or the Education Ministry.
"It is rather because of the intent to better the system that we have today," he stated.
Speaking to Umaru Sanda Amadu on Eyewitness News, Mr. Asafoa also attributed the slow transition to the newly introduced Human Resource Management Information System (HRMIS) as one of the reasons for the delay.
"It is because of the slow transition of the newly introduced Human Resource Management Information System (HRMIS) system which was introduced by the Public Services Commission, so we urge the teachers to exercise more patience," he said.

"Payment is now going to be divided into two so that the Controller and Accountant General will be able to deal with payroll matters in a genuine manner. So, it is for the betterment of the system, the education service and the teachers as well," he added.
According to Asafoa, the challenges with the reinstatement of teachers who have completed their study leave into the Ghana Education Service (GES) and related issues will be sorted out.
He asked the teachers to think about the children stating that, "the one who suffers is the child who is supposed to be in school by next week or two weeks because they want them to make up the time they have been missing."
He assured NAGRAT that concessions have been made and government is willing to negotiate and make things work.
—citinewsroom