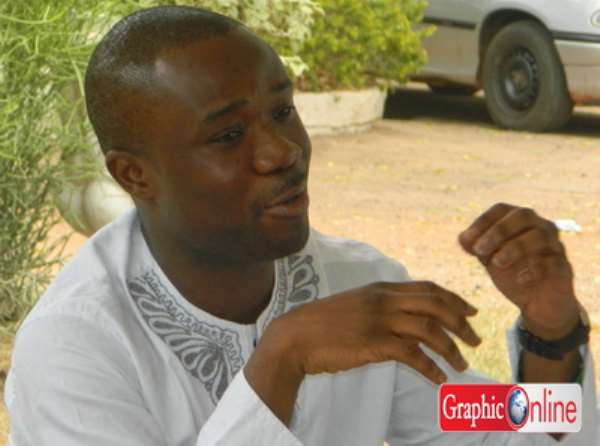 I have heard many communicators commending *Felix Ofosu Kwakye* for winning the AAK NDC primaries indicating among other things his chances of winning the seat come 2020.
Statistics emerging after the announcement of the results showed that Felix Ofosu Kwakye won the primaries with 30% vote as against 70% of his contenders put together. This is a clear indication that he's not popular as assumed by his party praise singers. He is not a grassroot person and has never been.
We the indigenes of the AAK constituency feel offended by his action and want to caution the constituents *to be weary of political opportunists who rise up from no where when they think their chances are ripe*
Come 2020, we shall dig deep into who qualifies to win our vote and represent the constituents. NDC has always boasted about AAK being their seat and that NPP won it by chance.
Every indication is pointing to the fact that the NDC party had taken AAK for granted because the constituency though closer to Cape Coast is one of the poorest.
Since NDC won the seat and were in the helms of affairs, nothing developmental took place in the constituency. AAK has the poorest road and rugged terrain, education among the indigenes is low and no available job avenues. Many of the youth are aimless and majority of them had migrated to different regions in search of jobs and better life.
No frantic efforts were made by the then NDC MPs who had the opportunity to change the fortunes of the youth.
NPP just took over not long ago and we believe they should be given the opportunity to foster the fortunes of the constituents and to learn from the failures of NDC to impact the constituents positively.
The inept NDC cannot take the constituents for a ride and pretend they care. Come 2020, we will rally the youth to move to every single village to educate them that our constituency is not for sale for the likes of Ofosu Kwakye who just emerged from nowhere to come and buy it as cheap merchandise.
We are wide awake and the youth will resist any form of deceit, propaganda and fake coddles from NDC.
Yaw Arhinful
*0248829146*
(Citizen of Asebu)