Farmer jailed 15 years for selling stepson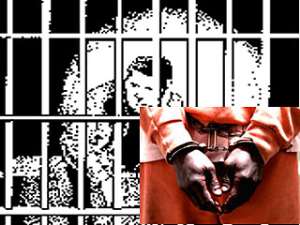 Asamankese, Feb.8, GNA- A circuit court at Asamankese, on Tuesday sentenced a 32-year-old Togolese farmer, James Kobla Donkor, who offered his seven-year-old stepson for sale at 10 million cedis to 15 years imprisonment.
Donkor, a father of five children, pleaded guilty. The court, presided over by Mr Kofi Akowiah, ordered that the convict, a native of Tsevie in Togo, should be deported to his country of origin after serving the jail sentence.
Prosecuting, Police Chief Inspector James Bassaw, said on January 13, this year, the Police at Akroso had information that someone was offering a child for sale and was looking for a fetish priest or a Mallam who needed a human being for ritual purpose.
A police detective feigned interest and approached Donkor who bargained with him to sell the child for 10 million cedis. Chief Insp Bassaw said the convict, who promised to produce the child later in the day, went to Agona Nyakrom and brought the boy. He told the court that Donkor received a black polythene bag containing wrapped papers, which looked like money from the police detective and handed over the child.
Chief Insp Bassaw said the police detective arrested Donkor and investigations led the police to Nyarkrom where the mother of the child was traced and told of the act.
The prosecution said the woman claimed that for over three years, she had never seen Donkor until that fateful day when he resurfaced at Nyarkrom and said he was going to a nearby village and took along the stepson.
The accused told the court that he decided to sale the boy because he needed money to settle his debt.
Passing sentence, the presiding judge reminded the public that "life was sacred and should not be equated to any commodity."