Ayariga Case Triggers Constitutional Superiority Contest Between Parliament And Court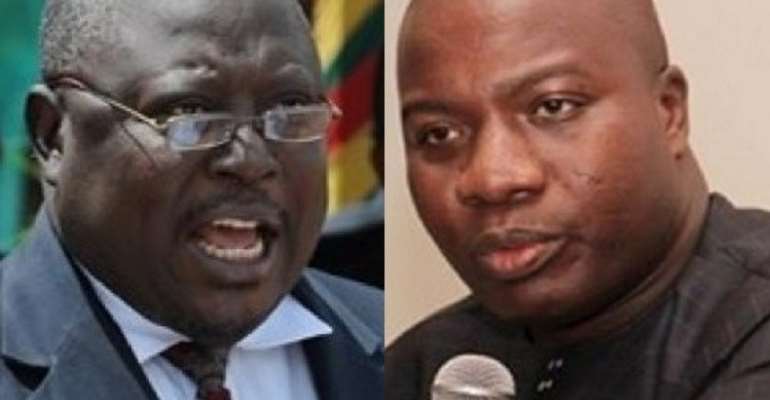 Hon Mahama Ayariga letter detailing reasons for his inability to appear before Court to answer charges of tax evasion has brought constitutional superiority contest between the law court and parliament.
Ayariga was billed to appear before the High court but when the case was called, he was not in court.
His lawyers told the court the accused is in parliament but the presiding judge, Justice Afia Serwaa Asare Botwe, asked that the Bawku Central lawmaker be produce in court by 1pm today.
Parliament has this morning Tuesday June 4, also suspended sitting when Ayariga raised the matter on the floor.
The Parliamentarian is being tried by the Office of the Special Prosecutor for alleged tax evasion and the procurement of some ambulances.
The Special Prosecutor, Martin Amidu wrote to the Speaker, to release Ayariga to face court
But Ayariga wrote back to the Special Prosecutor explaining that he could not be present in court on Tuesday since he is an MP and would be in Parliament.
In his letter to Amidu, he said, "My inability to honour your invitation is because parliament is in session and will be sitting on that day Tuesday, 4 June 2019. The parliament of Ghana, when in session sits on Tuesdays, Wednesdays, Thursdays and Fridays and any other day appointed by the Speaker that is not a public holiday," Mr Ayariga's letter said, adding: "I can come to court on any other day when parliament is not sitting."
Mr Ayariga who was in Parliament at the time of the court sitting has said his lawyers have apprised him of the development.
While he will avail himself to the court, Mahama Ayariga intends to use the opportunity to inform the judge of the privileges of Members of Parliament.
The Speaker was asked to rule on whether a Member of Parliament can be compelled to answer charges in court while the House is sitting.
This is a contest of the laws as to which arms of government is superior to the other when it comes to enforcement of immunity.