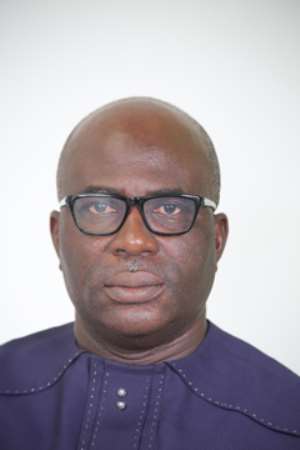 Hon. Okletey Terlarbi
Looking at the unabated progress that the Lower Manya constituency is encountering even in opposition! We can say without any atom of doubt that, it is a glaring picture of more growth to happen to our constituency after retaining Honourable OKLETEY TERLARBI.
The Aluminium products factory that had its test production a coupled of days ago will soon start full operation where hundreds of the constituents are expected to be employed into the company. This we all know for a fact that it will save hundreds of homes and ease the pressure on unemployment in the constituency.
The numerous farmers who are being affected by the support coming from Honourable OKLETEY TERLARBI in one way or the other and the empowerment of our women who are into diverse trade and businesses can also be felt in the constituency. Many can attest to the number of sewing and popcorn machines that were freely distributed to our women in the constituency so as to empower them to be productive in the constituency.
These and many other good things are in the pipeline from the quarters of Honourable OKLETEY TERLARBI. Reasons why we entreat our teaming discerning delegates of Lower Manya constituency to retain Honourable OKLETEY TERLARBI who is already doing marvellously well. One of his basic initiatives is to make sure that going forward we have a very strong united front where all differences will be laid aside as everyone will be rolled onboard to focus on the betterment of the constituency.
RETAIN OKLETEY TERLARBI FOR A CONTINUOUS BETTERMENT OF THE CONSTITUENCY
BY Kweku Mensah Akunnor