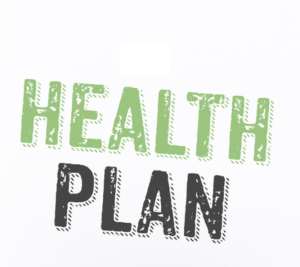 Community-based health planning and services (CHPS) in Ghana is a national strategy to provide important community-based health services involving health planning and service delivery with the communities. Its primary goal is the communities in the deprived sub-districts and drawing health services close to the communities. Ghana has been carrying out the CHPS program for over 15 years. Considered one of the practical strategies for obtaining universal health coverage of a basic package of essential primary health services, CHPS has guided international recognition.
CHPS can be defined as the mobilization of community leadership, decision making systems and resources in a defined catchment area (zone) and the placement of reoriented frontline health staff (known as CHOs) with logistics support and community volunteer systems to provide services in accordance with principles of primary healthcare ( CHPS Policy document 2005). This health service is community-based and that means the community members are involved in the planning and delivery of their own healthcare. CHPS is based on a strategy that has been tested by community members and found to be effective. It is different because this is not the way health services have been provided in the country and even throughout the world. The traditional way of providing health services is for people to visit the hospital or any health facility when they are sick. The difference here is that, under CHPS, health workers live in the community and visit people in the comfort of their homes to educate them on how to avoid illness and stay healthy. It is more focused on preventive care (prevention is better than cure).
The key elements of the CHPS include the community as social capital, household and the individual as target, planning with the community (community participation) and services delivery with the community (client focused). It involves achievement of milestones including preliminary planning, community entry, community health compound, community health officer, equipment and volunteers. It objectives include improving access and equity to basic health service, improving efficiency and responsiveness to client needs and develop inter-sectorial collaboration and partnership.
CHPS is a type of health service that changes the focus of primary health care and family planning services from clinical care to community and doorstep level. It aims to ameliorate the health status of people in Ghana by facilitating actions and empowerment at household and at community level. The origin of CHPS can be traced from the experimental stage at the Navrongo Health Research Centre in the Upper East Region through the scale-up by various districts in the country before it became a national policy.
The community as whole benefits a lot from CHPS because it contributes a lot in the reduction of maternal mortality. Chances of survival of pregnant women in areas where CHPS are initiated have been shown to have improved. Access to family planning has helped parent to space out their birth and to determine the number of children they want to have. This has been seen to improve the health of mothers in families. Diseases such as malaria, abdominal pains and headaches are prevented and treated at an early stage and at a low cost. Lastly, members in the community feel very proud because they are included in activities that improve their health and the health of other people.
The CHPS is very important to the government in the sense that it helps reduce morbidity rate in the country especially those in the rural area. The government can, therefore, use money that would have been used to buy drugs to be used for other services such as education, provision of clean drinking water, and income-generating activities. Healthy people are able to work to get money to pay their taxes.
CHPS aims to bring health care to the doorstep of people, involve the participation of community members and was initiated based on the success of the Navrongo field test. The government and the community benefit from it greatly but is given little attention which has affected its effectiveness. I believe the government should give more attention to the CHPS program because it focuses more on preventive care which helps the government to save capital resources. In areas where CHPS are initiated, there is an improvement in the health of its members especially women and children. It also helps in population control because the CHPS program helps facilitate family planning.
KEY ELEMENTS
Their key elements are:
Community (as social capital)
Households and individuals (as target)
Planning with the community (community participation).
Service delivery with the community (client focused).
A zone normally comprises a delineated health service delivery catchment area of up to 3 unit committees (population 3000-4500) within a sub-district. Frontline health cadres include Community Health Nurses/ Nurses, Field Technicians.
OBJECTIVES
To improve equity in excess to basic health services.
To improve efficiency and responsiveness to client to client needs.
To develop effective intersectoral collaboration.
Decentralization is a key element of health care reform in Ghana. The CHPS programme has demonstrated feasible ways of developing community health care in this new era of flexibility and dynamism. Decentralization permits adaptation of service approaches to local needs and cultural circumstances, a critical component of effective community health care in a multi-ethnic African society.
Written by:
Davies, Meshack Kweku
University of Cape Coast.
Level 200 Physician Assistant Student.