Ahmed Death: Rawlings Jab Ken Agyapong for Being Reckless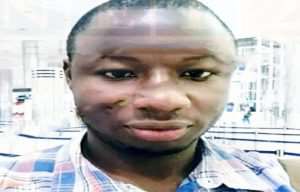 Ex President Jerry John Rawlings, has blamed the death of Ahmed Hussein-Suale, an investigator Anas' Tiger Eye PI on the decision by one man to unmask the investigative journalist and incite violence against him.
As a result, he wants the appropriate security agencies to fully unravel the circumstances leading to his death and the crime handled in a manner where the perpetrators are severely dealt with.
"We are here today largely because one man recklessly unmasked an investigative reporter and issued threats of violence."
"Ahmed Suale's killing cannot be allowed to end up like others- unresolved. We have to get to the bottom of these questionable circumstances and their implications for our wider safety."
Even though the former President declined to mention specific name, it is clear the Member of Parliament (MP) for Assin Central, Mr. Kennedy Agyapong circulated in his appearance on NET 2 TV ahead of the screening of 'who watches the watchman' anti-Anas video documentary.
On a programme on Net2 TV which belongs to the MP, he called on the public to assault Ahmed and he Kennedy Agyepong will bear any financial consequences from it.
Ahmed Hussein-Suale known for his work in the Tiger Eye PI investigative piece on corruption in Ghana football was shot dead the night of Wednesday, January 16 by unidentified assailants in Accra.
His death of has prompted many social media users as well as local and international bodies to call for the country's security agencies to pick up Member of Parliament for Assin Central, Kennedy Agyapong, for his comments inciting violence against the murdered investigator.
Rawlings courts support for conclusive investigations
Mr. Rawlings has also declared his support for local and international bodies who are demanding full scale investigations into the heinous crime.
'I support the call by the President and other opinion leaders for a conclusive investigation. I am equally moved by a strongly worded letter by US Congressman Henry Johnson seeking Secretary of State Mike Pompeo's support for the investigation of Suale's death.'
Ban Ken Agyapong from US, FBI must join probe into Ahmed's murder – US congressman
The outspoken Kennedy Agyapong, who was captured on video last year inciting violence against the slain Ahmed Hussein-Suale has distanced himself from the death of the investigator.
According to the legislator, Ahmed Hussein-Suale is irrelevant to his life hence cannot fathom why people will link his death to him despite publicly inciting violence on him on national television.
But, US Congressman, Hank Johnson in a letter to the US Secretary of State said the US government must also look at possible sanctions including a travel ban against the Member of Parliament for Assin Central, Kennedy Agyapong over his conduct and utterances against the deceased prior to his killing.
Hank Johnson said the US must deploy its security agencies to support Ghana with intelligence among other resources to investigate the murder.
He also suggested, "the application of travel, banking, and other applicable sanctions targeting Kennedy Agyapong, who he said "urged violence against the journalist prior to his murder."
---citinewsroom