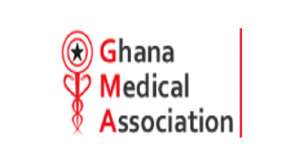 The Ghana Medical Association [GMA], has disagreed with government's plan to introduce drones for the delivery of essential medicines and blood across the country.
In a statement copied to citinewsroom.com, the Association said the introduction of the service does not fit into the country's health policy.
While explaining that it was not against the use of technology in improving healthcare in the country, it said it expected that any such intervention must be aimed at complementing existing efforts, and not as the single most important activity to solve the country's health problems.
There has been raging controversy over the government's $12 million agreement with logistics company Zipline International Incorporated for drone delivery of medical supplies to under-served areas.
While the minority in parliament have challenged the agreement stating among other things that it is a 'rip-off' , and a 'misplaced priority', the Ghana Health Service said it must be pushed through.
But the Ghana Health Service in it's statement said;
1. Health should not be politicized and that the health of Ghanaians is critical

2. The GMA is not against the use of technology to improve healthcare in the country. However, each single intervention proposed in this direction should not be seen as a panacea to solving our healthcare problems, but rather as an augmentation to existing efforts.

3. The proposed services to be provided by the drones do not conform to the existing primary healthcare policy in Ghana, where different levels of care have different capacities to perform specific functions.

4. The use of drones without the necessary improvement in the human resource capacity will not inure to the benefit of the country in its quest to improve healthcare delivery.

5. The Ghana Medical Association believes that we should take steps to improve our referral systems especially emergency situations which to all intents and purposes are more beneficial.
The statement, signed by the Association's president, Dr. Frank Ankobea, called on the government to immediately suspend the planned implementation of the agreement, and also consult broadly with stakeholders before going ahead with the deal .
In conclusion, the GMA proposes that:
Government should suspend the planned implementation of this system immediately
Broader stakeholder consultations on the use of this autonomous remotely piloted aircraft system (drones) in the healthcare delivery in the country should be conducted to decide the way forward
Meanwhile, Parliament has passed the Services agreement between Flyzipline and government for the use of drone technology to supply emergency medical supplies by a vote of 102-58.
This was after the First Deputy Speaker's decision to have the agreement approved by a voice vote, was challenged by the Minority Chief Whip, Muntaka Mubarak.
The approval of the agreement was deferred twice because some regulatory processes had not been completed.
---citinewsroom