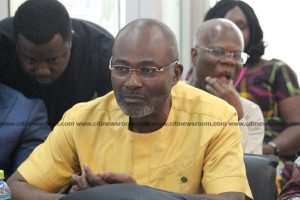 Kennedy Agyapong, Assin Central MP, views the services agreement between Zipline and government for the use of drone technology to supply emergency medical supplies as a misplaced priority.
Speaking on Adom TV's Badwam ahead of the approval of the deal, the New Patriotic Party (NPP) MP said the deal would only make sense the day leaders stop travelling abroad for medical treatment.
The Minority in Parliament has criticized the agreement, which was passed on Tuesday , describing it as a rip-off and a misplaced priority.
The Ghana Medical Association also called on the government to suspend the deal because it does not fit into the country's existing healthcare policy.
"First things first; before you take the drone to deliver the drugs, check the quality of the drugs and the facilities or the hospitals. It is more important to me… Is the drone a priority? I will say no."
"Until we have sophisticated hospitals such that we don't have to travel to America or South Africa, then you can think of drones."
Sharing more thoughts on the deal, Mr. Agyapong also said he did not expect Zipline to make any profits in Ghana given their mode of operations.
"The company bringing the drones has made its mind up that this is charity because it will not get its money back."
Zipline will be receiving payment on a delivery basis. It has so far settled on one distribution centre to be located at Suhum.
When at full operations, Fly Zipline expects to be running 150 flights per day from each of its four distribution centres.
Mr. Agyapong, known to be a wealthy businessman, further stressed that "I would never invest my money" in such a venture.
"How much would you make and how many times will you get the opportunity to [launch the drone]. It is not good business for the person."
Source: citinewsroom.com | Ghana