Stop the Divisive and Tribal Bigotry Against Huudu Yahaya─NDC Cadres Warn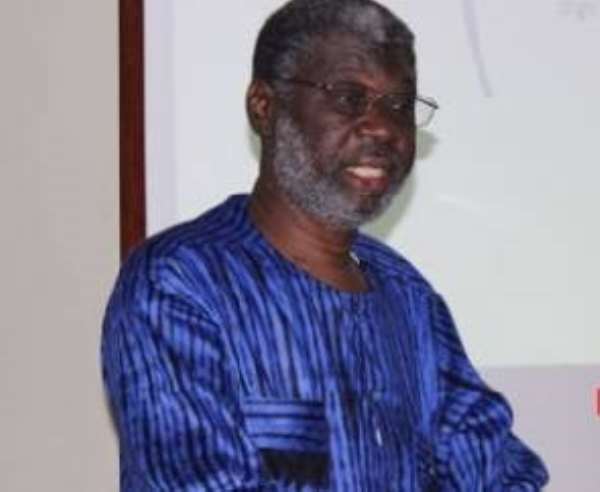 Alhaji Huudu Yahaya
The National Democratic Congress (NDC) Cadres and Activists have expressed their total rejection over the ugly politicking within the party and the manner in which Alhaji Huudu Yahaya, a Chairmanship aspirant is being placed at the centre of vicious attacks of lies, denigration, calumny, divisive and tribal bigotry.
The NDC Cadres and Activists of the party claim that it was on this same north-south tribal card that during the last national delegates congress in Kumasi in October 2014, Alhaji Huudu Yahaya took a very painful decision in the larger interest of the party to step-down in order to allow for these same people to experiment the so called north-south proposed debate.
According to the NDC Cadres, eventually the party went into 2016 elections with this thinking and approach and performed abysmally. "The NDC delegates must be vigilant enough to see through this hypocrisy."
A statement signed by the Chairman of the Cadres and Activists of NDC, Kofi Aikins, noted that another act of calumny and insensitivity being thrown against the bid of Huudu for the chairmanship position is that Huudu should not be voted for to enable John Dramani Mahama get elected flagbearer since they are all from the Northern Region.
"This is pure hogwash because NDC has always chosen its leaders based on competence and not place of origin, religion or creed," he stated.
According to him, in 1992 and 1996, the flagbearer and running mate were all from the south, while the co-chairman and general secretary were from the north. Yet the victories the party secured (1992 - 58%, 1996- 57%) are yet to be equaled in Ghana.
"When has the region of origin of a Chairman decided who becomes a flagbearer? Only last week an aspirant for national position met delegates at Teacher Mante in Eastern Region and was seriously trumpeting this agenda. What wickedness!" he intimated.
Huudu Yahaya is a Mettlesome Man
The Chairman of the Cadres and Activists of the party noted that an objective and critical analysis of the five (5) contestants reveal that Alhaji Huudu Yahaya stands tall amongst them.
According to him, from his days as PNDC Secretary for CDRs, as General Secretary, Vice Chairman, as well as the chairman of the party's Conflict Resolution Committee, Huudu comes as mettlesome man executing his assignments assiduously with respect.
Mr. Aikens added that in the early days and years of the party where decisions were arrived at on a consensus, he would have been the unopposed candidate for the chairmanship and elected accordingly by acclamation because he is matchless and but for competition, should have gone unopposed.
Warns of Vote Buying
Mr. Aikin stressed that it is unfortunate that a party that was formed with a vision and a mission to cater for the vast majority of Ghanaians, anchored on the principles of Probity, Accountability, Social Justice and Development, have some elements violating its founding principles through the lavish use of money to influence who gets elected into the party's national executive offices.
He noted that unfortunately for these divisive and tribal bigots, the virtues, values and principles that Huudu Yahaya gained from the revolution coupled with his personal upbringing will neither allow him to dabble in their kind of politics nor would his values allow him seek to induce and "buy delegates."
"We advise the other contestants to allow the party be cast in a different mould to convince Ghanaian electorates that the NDC is a better alternative worth voting for. We all lament the destruction the influence of money in Ghanaian politics but what is worrisome is how latter day social democrats tum round to dabble in it in an unbridled alacrity. Huudu will stick to his principles to lead by example and we admonish all other aspirants to emulate his style in order that the NDC's image remains protected," he opined.
Clean Campaign
The Cadres are saying that they are profoundly happy that Huudu Yahaya, being a unifier is unperturbed by their lack of decorum and is only focused on doing his campaign in a way that will resonate with the delegates and all well-meaning members of the NDC who would not allow their conscience to be bought with money and will not also chose competence over pettiness come November 17th.
According to them, their candidate is a rare gem that is unsurpassed by all and an orange tree that bears sweet fruits making it the attraction of stones and sticks thrown at to pluck the fruits.
The Cadres stressed that one sad aspect of this mudslinging of Huudu Yahaya is that at the end of it all, they will need all hands to come together to prosecute agenda 2020.
Emmanuel Ajarfor Abugri
Editor